Western Cape, South Africa
(March 17-24, 2019)
There are quite a few races on my race bucket list, but the Cape Epic was definitely one of the ones at the top. Having received an invite from a family friend named David Miller (whom I also coach) to team up with him for the race, there was no way I could turn down the opportunity. Though I had been to South Africa before for the 2013 Mountain Bike World Championship in Pietermaritzburg, I had never been to the Western Cape and had always wanted to visit Cape Town. I knew this was the opportunity of a lifetime.
I knew going into the race, that this would be one of the most challenging races I would ever do. Having a strong mountain bike background (I was a pro cross country racer for five years before I became a pro road racer), I knew I had the skill to maneuver whatever technical terrain awaited me, and with my background in road stage racing, I knew I had the endurance to make it through the grueling eight days of the race. Despite being aware of my ability level, this didn't change the fact that I was still a bit nervous about how everything would play out.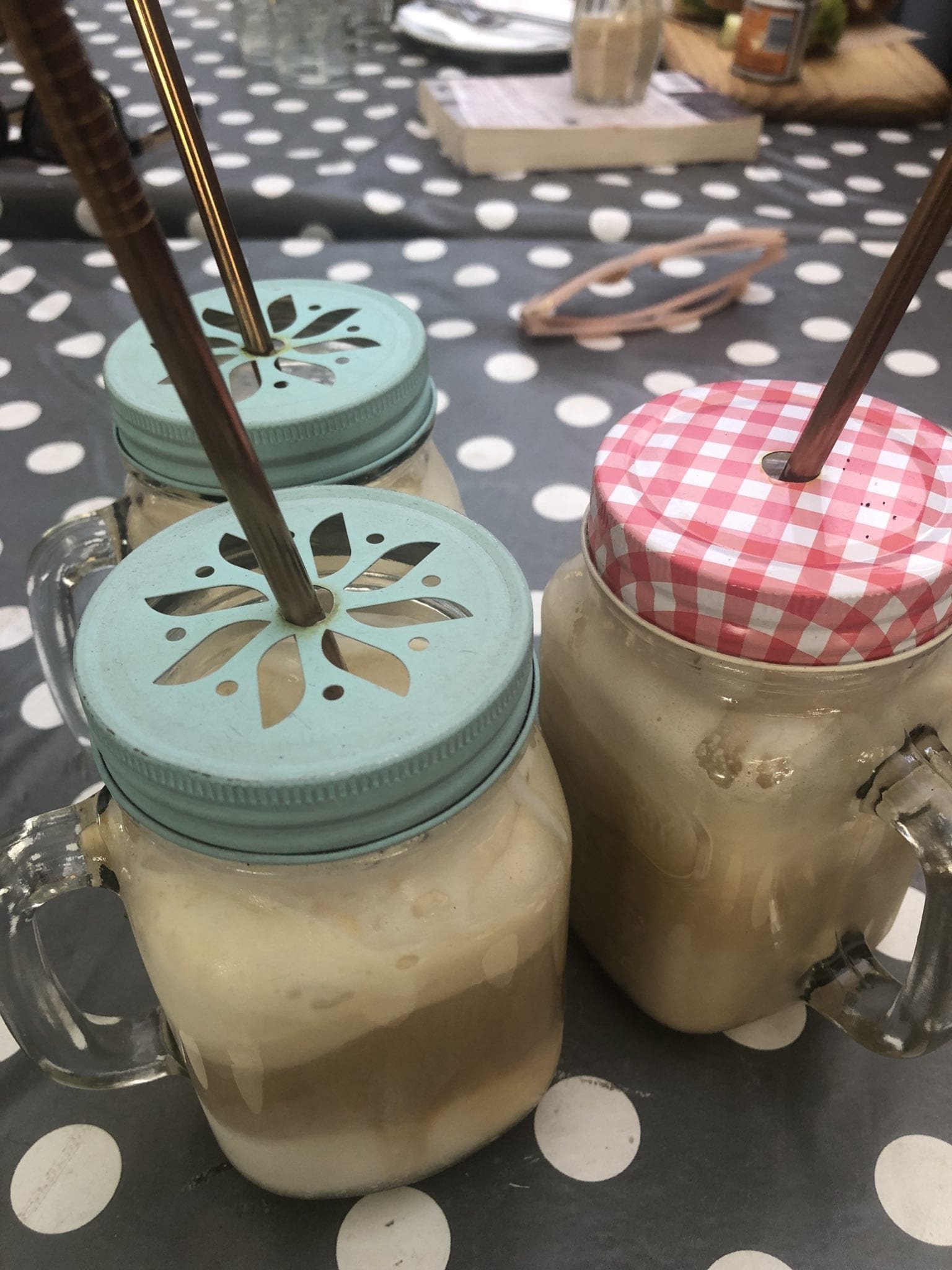 We arrived a week early to beat the jet lag and get settled, which I am truly thankful for because this also gave us extra time to explore the local coffee shops, wineries, and trail systems. Believe me when I say that South Africa has the best tasting coffee and wine. I also got to enjoy hanging out with my race partner David and his wife, Stephanie, who was kind enough to cook for us every day.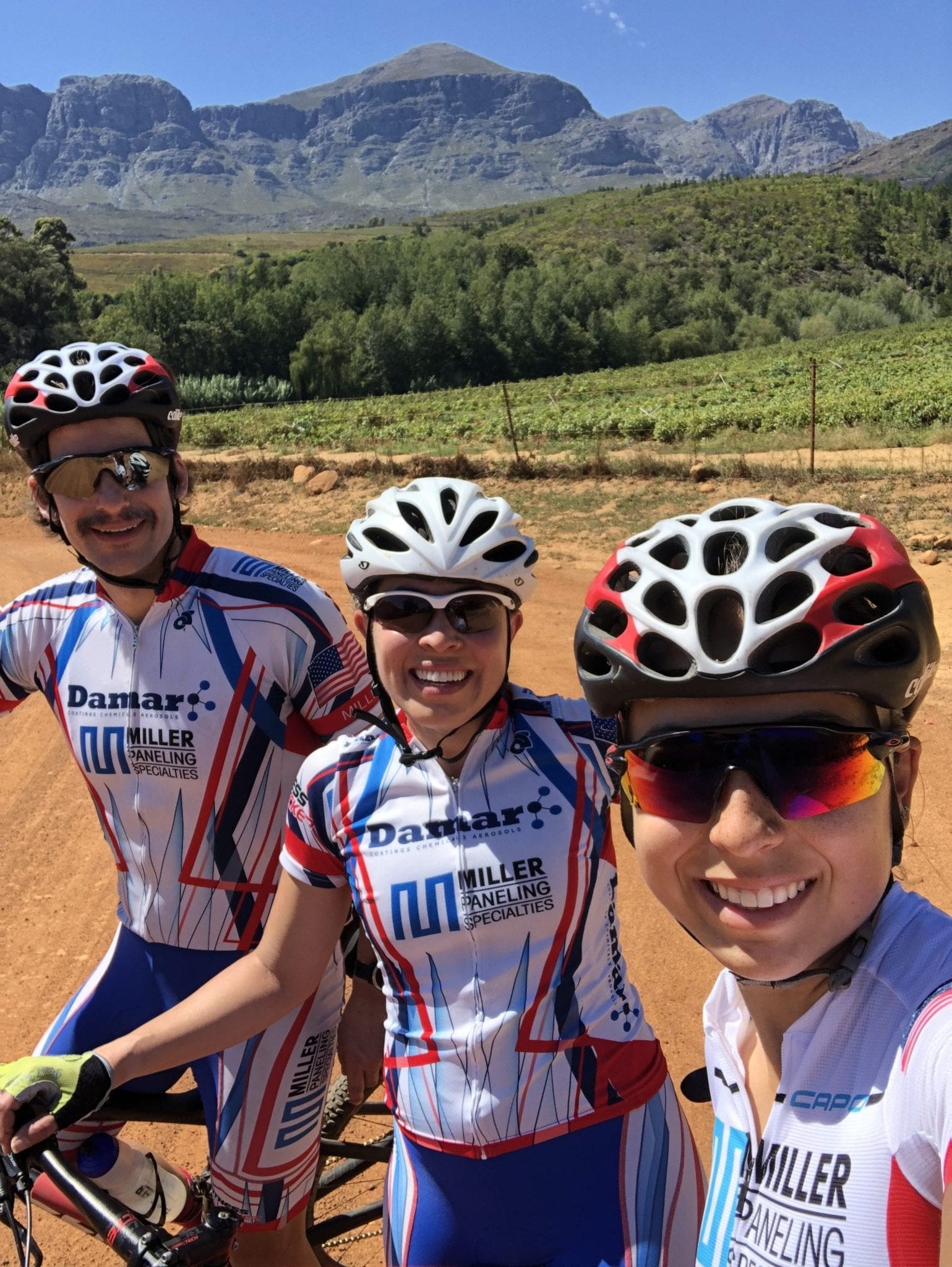 Then it was all business during race week. We stayed in the "race village" which consisted of hundreds of single-person tents (where we slept), an RV area, a rider lounge area, and a huge dining hall for meals and where the award ceremonies were held. The atmosphere was incredible and it was amazing being surrounded by both pro and amateur racers from all over the world.
The race started out with the prologue. This was by far the shortest day, and also the fastest, which included a fair amount of climbing up the scenic Table Mountain in Cape Town. We started off strong, but early on in the race, David dropped his chain and we lost a bit of time trying to get it back on. However, we had a blast on the pitchy, technical terrain, and ended up 7th in the mixed category. To me, this was a great day to open the legs up for the week of racing ahead.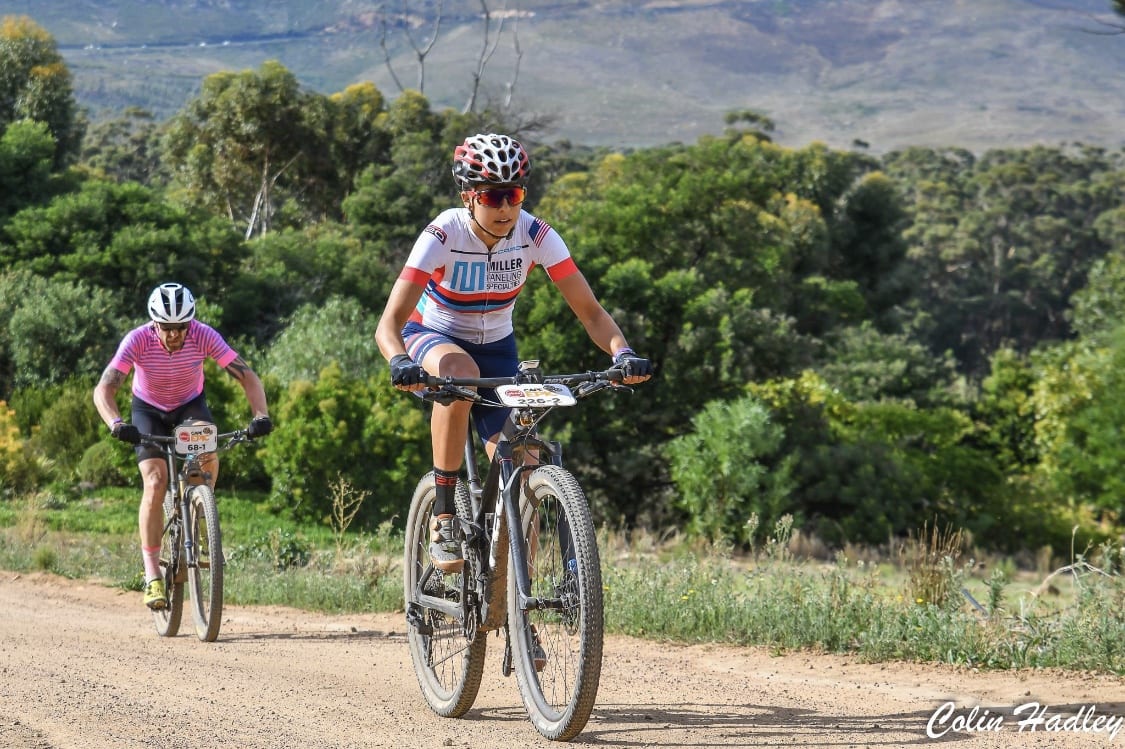 The rest of the week included much longer days (4-6 hours of racing per day), except for the two hour time trial on Thursday. Every day we would wake up to the sound of bagpipes at 5 am, eat breakfast, grab our bikes from the holding area, line up with our designated start group, and start the stage at 7:05 am. The pace was brutally high for the first 30-40 minutes of each stage since people would try to get in a good position for the single track. Thankfully after that, the pace would settle back down a bit.
The race was a true test of communication between my partner and I, just as much as it was a test of our strength and endurance. We were constantly checking on each other to make sure the other one was okay and we would even take turns pushing each other up the climbs when one of us was struggling more than the other. Thankfully, we were pretty equal in our fitness level, but there were still times where one of us would struggle a bit more than the other. I can't count how many times we shouted words of encouragement at the other to keep pushing. There were also many stressful situations where we were physically and mentally tested through crashes, mechanicals, flat tires, sickness, and just plain fatigue. Despite these mishaps, which cost us the podium on more than one occasion, we made sure to keep a positive mindset and remind ourselves how blessed we were to even be doing the race. I'm honestly surprised that we never ended up getting irritated with each other throughout the week, and I know for a fact that our friendship is stronger because of everything we went through!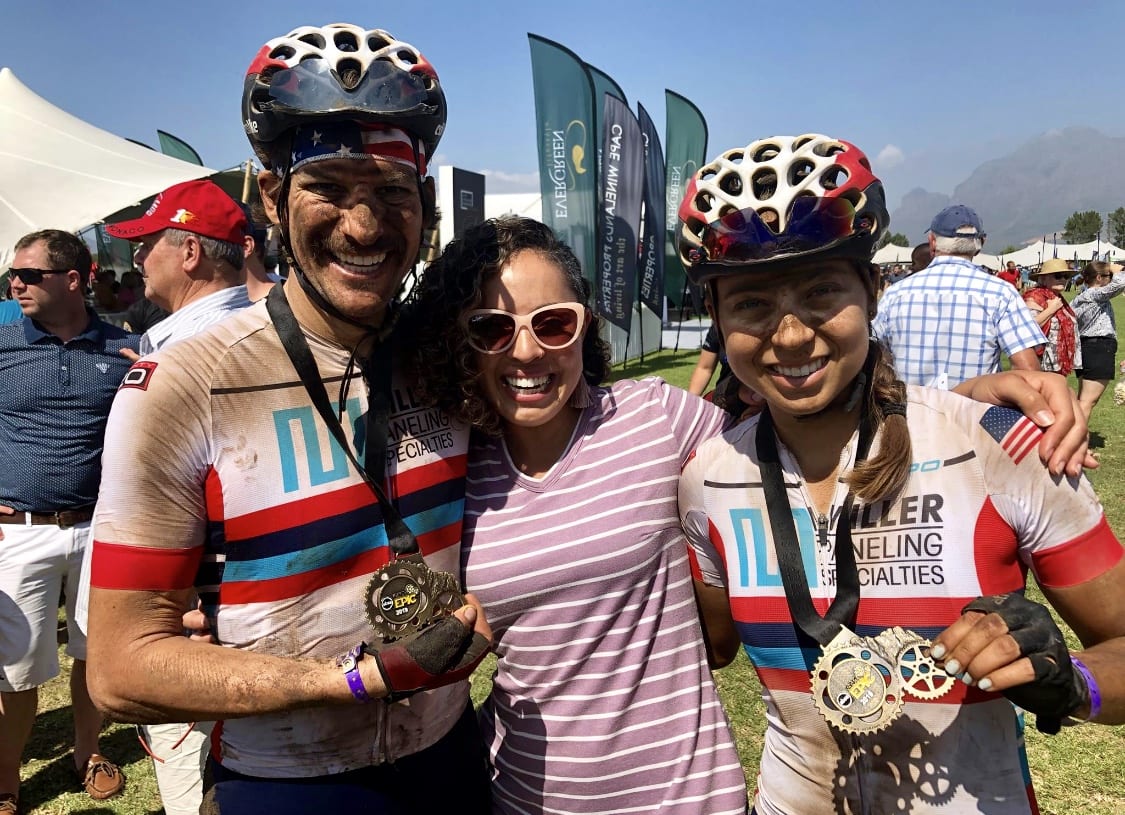 Eight days, 392 miles, and 54,626 feet of climbing later and we had officially completed our first Cape Epic! This was officially the hardest race (mentally and physically) that I have ever done and I am proud to have pushed my limits on the mountain bike like never before. Overall, we were blessed enough to be on the podium multiple times throughout the week, and to take the win in the stage 4 time trial. To top it all off, we finished 3rd in GC!
This race will definitely be one to remember and I would love to do it again someday. Thank you to Miller Paneling Specialties, Advanced Wall Solutions, Stein Sperling, Altro, Nudo, Intro, Felt Bicycles, Sho-Air TWENTY20 and Sram for supporting this adventure.
Thanks for reading! – Shayna