Tulsa, Oklahoma
(June 7-9, 2019)
I think it's safe to say Tulsa Tough is my new favorite criterium series on the calendar. I had heard a lot of hype about this race, especially Crybaby Hill, and I'd say it definitely lives up to the hype. Since this wasn't an official team race, there were only a few of us that comprised our small, but mighty squad. We went into this race with a goal of riding together as a team, being aggressive, and most importantly, having fun.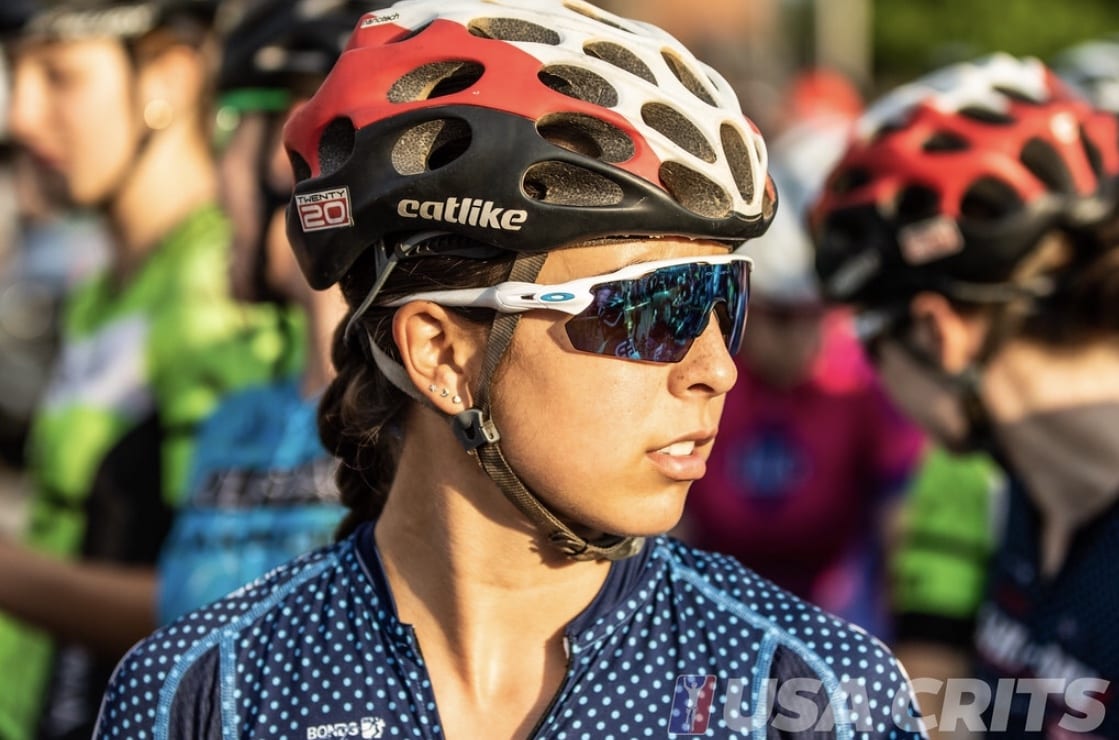 All of the big crit teams showed up, and there were over 100 riders in the field each day. This made for some incredibly fast, fun, and chaotic racing. The first day took place in downtown Tulsa's Blue Dome District. The amount of spectators lining the course was breathtaking and there was a party-like energy in the air (probably due to all the surrounding breweries and eateries). Thankfully we raced in the evening so the weather wasn't too hot, but we still made sure to start with ice socks in our bras and jerseys. The figure eight course consisted of eight turns and was pretty flat with the exception of a false flat on the start/finish stretch. It was fast from the gun and there were constant attacks throughout… typical crit race dynamic. There were also a few crashes which thankfully my teammates and I managed to avoid since we stayed up in the front half of the pack for the duration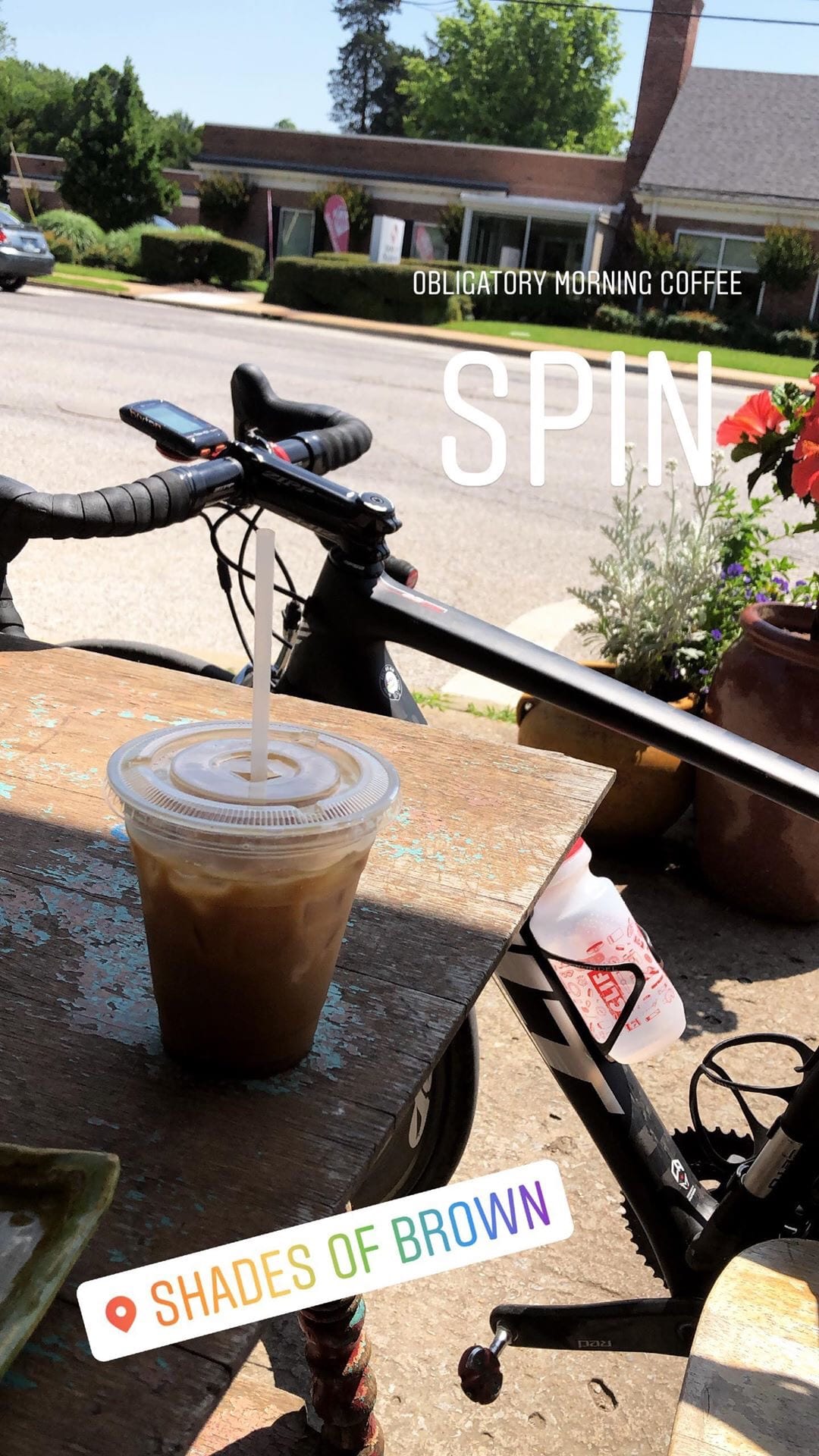 of the race. For most of the race, I found myself fighting for position and responding to attacks. In the end, it came down to a sprint and I found myself farther back than what would have been ideal, finishing 22nd.
The next morning, my teammate and I went for a coffee spin, a MUST for me before afternoon/evening races since it really helps my legs loosen up. Also, morning coffee is a MUST. If you know me, you know I love my coffee. Later in the afternoon was the Tulsa Arts District crit. Like Friday's race, there were tons of spectators and a party-like vibe in the air. The L-shaped course consisted of six turns and a slight uphill and downhill on the backside. The race started fast as usual, and I unfortunately spent the first half trying to move up from having a bad start. By the time I got to a better position, it took a while to recover and settle back into the race. Because of this, I wasn't able to attack and shut down attacks as much as I would have liked. There were also a good amount of crashes, a few of which I was behind but somehow got around. In the end, it all came down to a sprint and I finished 16th, a bit better than yesterday but still not exactly where I wanted to be. I definitely need to keep working on my sprinting abilities!
The final race was the River Parks crit just outside of downtown next to the Arkansas River. I knew today's course suited me much better than the last couple of days since it consisted of the
famous Crybaby Hill. I'm more of a technical, punchy climber-type rider, and with Crybaby Hill being a steep 30 second climb followed by a couple descents and a 120 degree turn, I knew this was the course for me. During the race, I found myself moving up almost every time we hit Crybaby Hill. The spectators along the hill were the craziest I've ever seen. Apparently there is a different theme for this hill each year. This year it was puberty. Interesting, I know. I didn't see too much during the race, but what I did see, and even more so afterwards, was a lot of drunk half naked people wearing baby themed clothing. I also had beer sprayed at me multiple times from what I'm almost positive was a "beer gun." My teammates did well with staying near the front of the race and Margot (one of my teammates) did well with throwing down the attacks. Meanwhile, I focused on keeping good position and staying alert for an opportunity to go up the road in a break. A little over halfway through the race, that is exactly what happened. I managed to respond to an attack that stayed away and spent the remainder of the race in a 12 person break. A few Australian riders broke away from us towards the end, which I didn't have the legs to respond to, and it came down to a sprint for 4th. I came out of the final 120 degree turn in 5th position but just didn't have enough punch in the legs and was passed by a couple girls right before the line, finishing 7th. I then proceeded to roll back up Crybaby Hill, grab a celebratory beer, and finish a cool down lap of the course.
Believe the hype about this race. The spectating and atmosphere is unmatched. Three days of racing in a stacked international field definitely took some getting used to, but I'm happy with how I managed to find my flow a little easier with each day and finish off the weekend on strong note. I already can't wait to race in Tulsa again next year and hopefully with a full team!
Thanks for reading! – Shayna