Boise, Idaho
(July 12-14, 2019)
Last week our team returned to Boise for the annual Kristin Armstrong time trial and twilight criterium. We also got to experience the inaugural Hincapie Gran Fondo, which featured 21 miles of gravel on an 80 miles course and lots of climbing. Since our team is based in Boise, it's always a big week for our team, and I absolutely love getting to race there. The people, race crowds, vibes, and amazing riding always make Boise week one of the best on the calendar.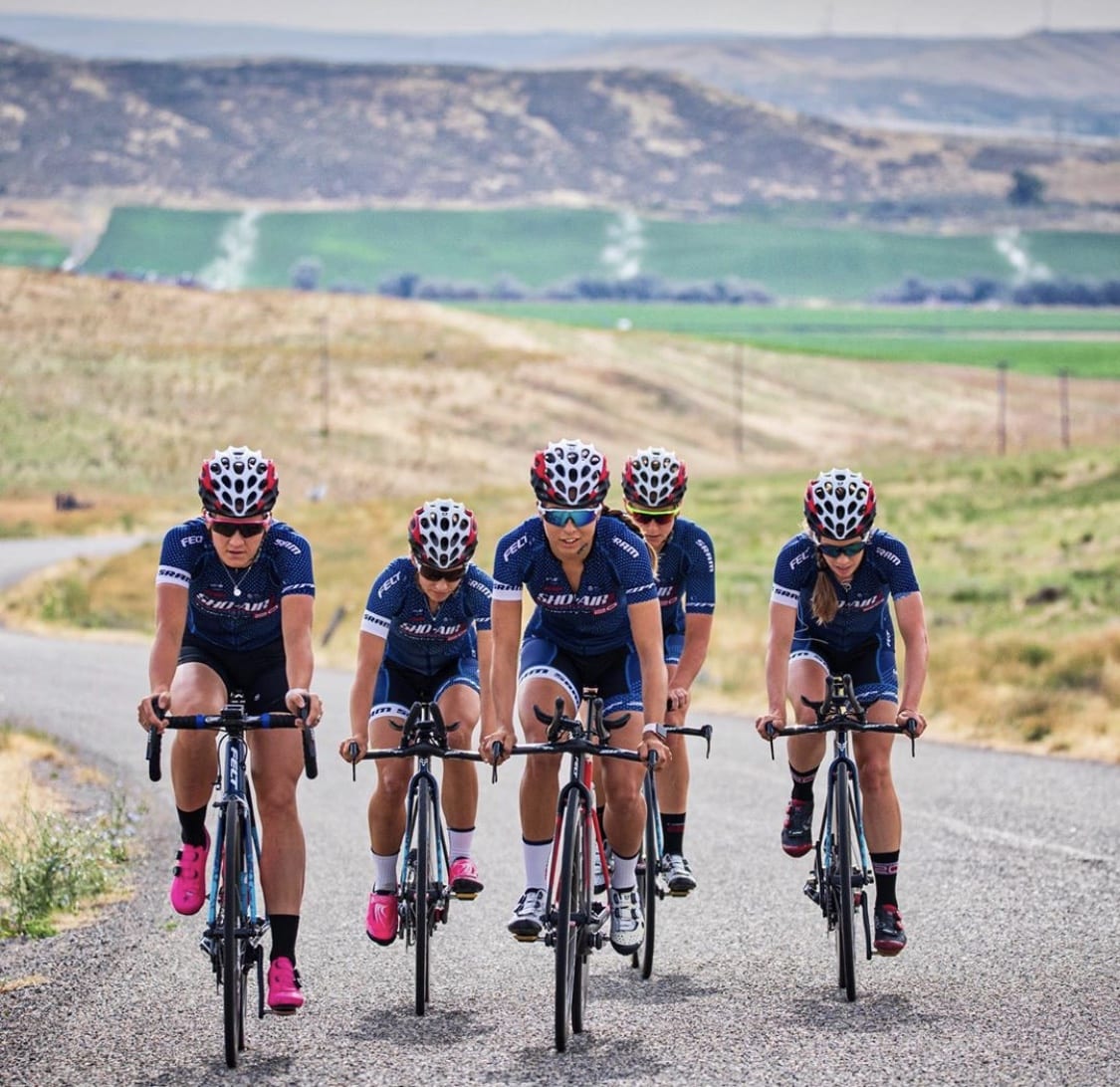 We got in a few days before the Chrono Kristin Armstrong Time Trial so that we would have enough time to settle in and recon the course. We soon found out that this course had a little bit of everything: a couple bigger climbs, some flat sections, some rollers, a 180 degree turn, and some fast descending. The course was also surrounded by open fields which meant that wind would play a big factor. Thankfully on race day, the wind wasn't as strong as I thought it would be. It also wasn't as hot either since we had an earlier start time of 9 am.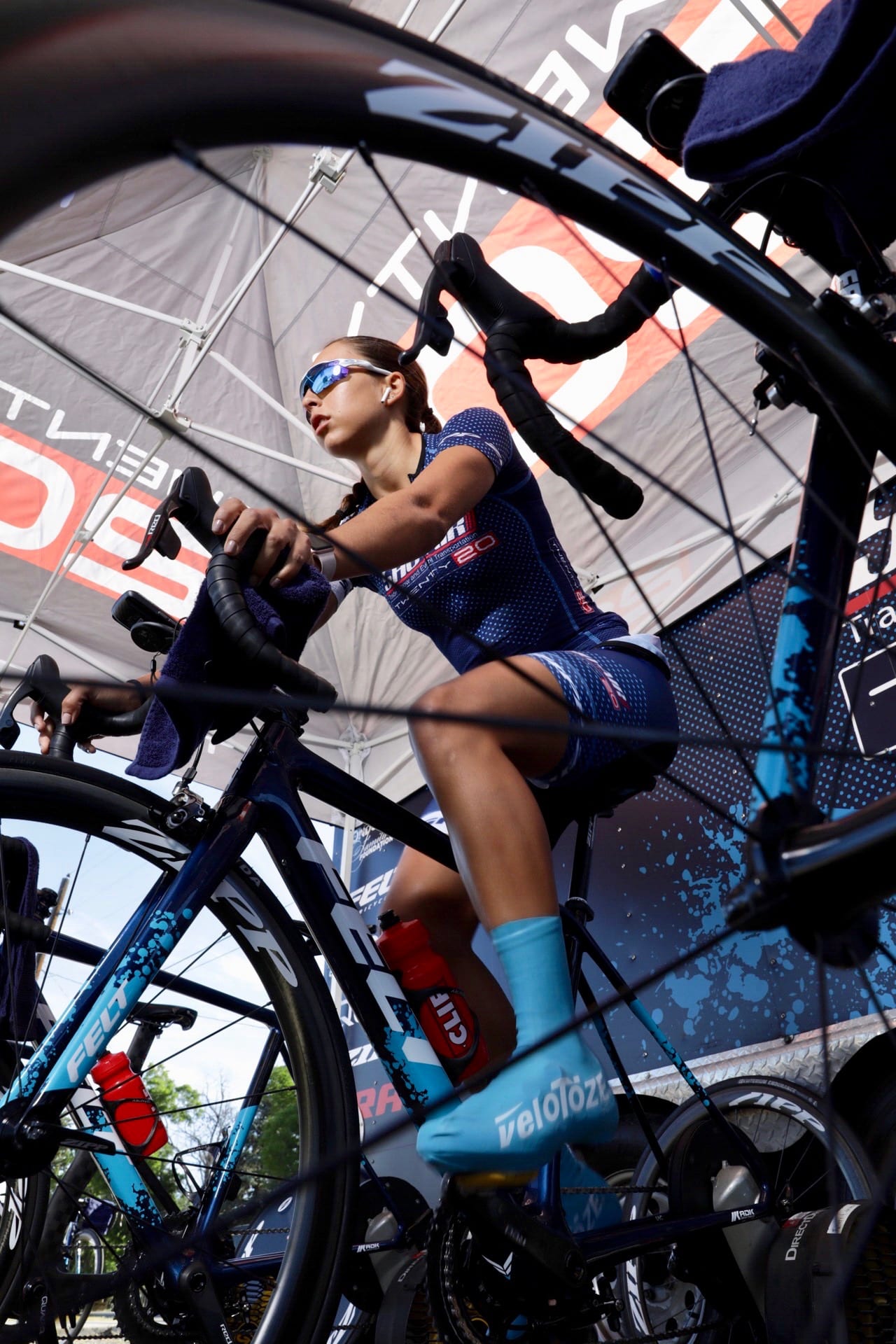 During my warm up, my legs didn't feel like they had the regular "race ready" feeling they normally had. I'd hoped they would come around by the time I actually started, but the feeling persisted throughout the race. I started out feeling pretty good on the first couple longer climbs, but quickly faded as I hit the following flat section and couldn't seem to hold my target power for very long. At least I had a blast hitting the last couple descents at light lightspeed. Looking back I think I may have went out a bit too hot on the first couple climbs and suffered for it the rest of the race. Overall, it just wasn't my day. I ended up finishing 11th which I couldn't complain too much about, but I know I still have lots of room for improvement when it comes to time trials. I'm also just thankful I was able to race as this is the only stand-alone UCI time trial in the country. And oh yeah, my teammate Chloe came away with the win!
The following night was the twilight criterium in downtown Boise. I made sure to cover attacks throughout the race, close gaps, and make a counter attack when the race was nearing its end. As with most crits, it was fast from the start, and there were no shortage of attacks. Overall our team rode smart and aggressively with plenty of attacks on our part, Chloe getting in a break mid-way through (which was eventually caught), and good communication between us all. I'm also relieved neither me or teammates went down in the crash that happened towards the end. With one to go, my teammate Jennifer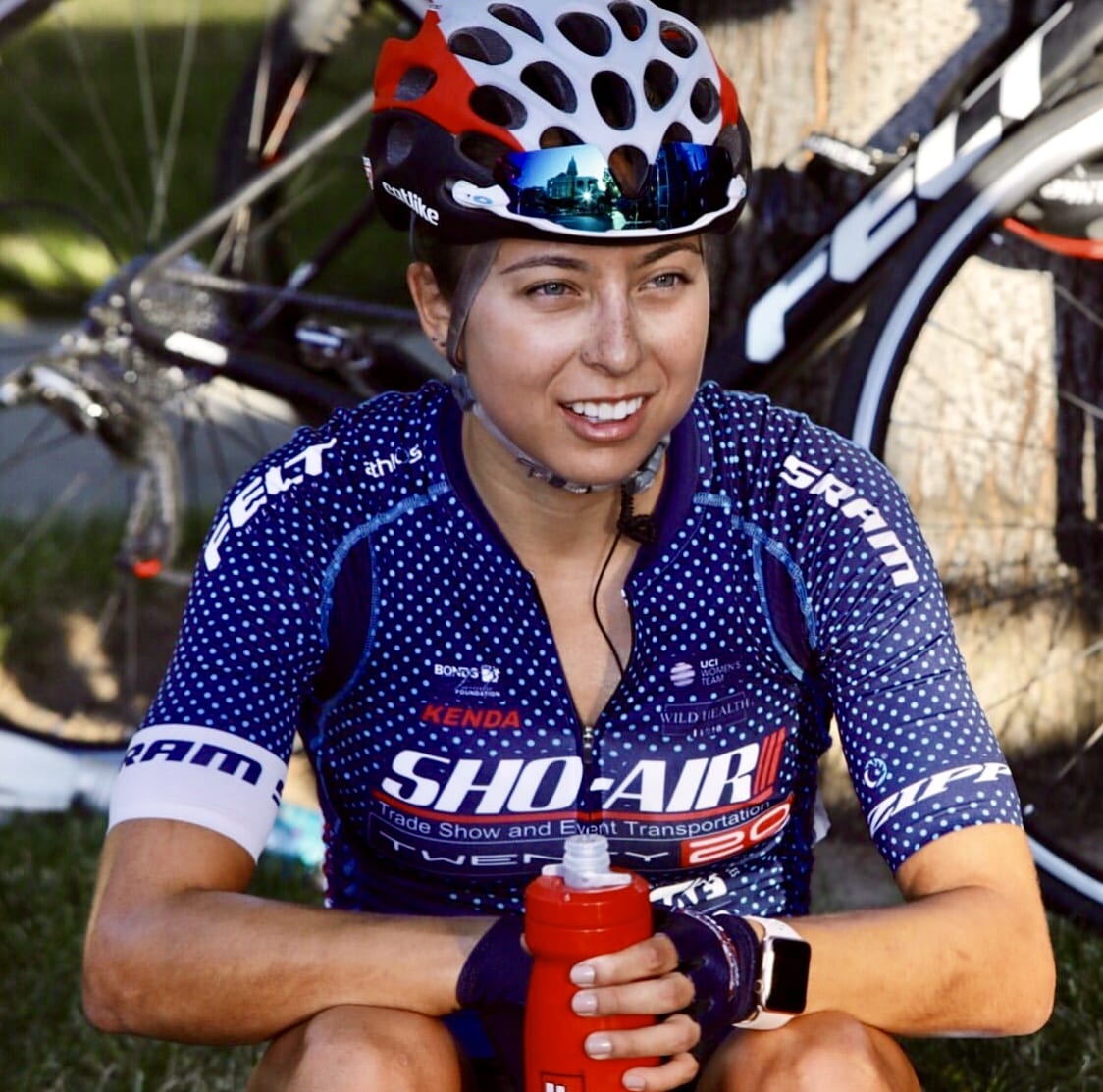 had made her way up to the front of the group and was driving the pace. At that point I found myself a bit farther back in the group, so I prayed Jennifer would keep her position all the way to the finish without extra help. In the end, she pulled it off and took the win! Overall, it was an amazing night of racing and the crowds were spectacular as always. Not to mention, the capitol building and sunset in the distance made for a beautiful backdrop during the race.
The next morning was the inaugural Hincapie Gran Fondo, basically a large, fast group ride with plenty of gravel and climbing. This was my first ever gran fondo, so I didn't really know how things were going to pan out going in to it. There was a 15 mile, 50 mile, and 80 mile ride option and most of our team ended up doing the 80 mile. As is customary for most group rides, everyone rolled out of town together at a chill pace. Things started picking up a bit as we got closer to the first climb and there was crash that ensued right next to me involving a few people. Thankfully it didn't look too crazy and none of my teammates got caught up in it. Once we hit the climb, it was full gas to the top. I tried my best to stay with the front group just for the heck of it, but got dropped pretty quickly once we hit the following
climbs. Then there was a long descent where I dropped back to a few people, including a teammate, and we eventually caught
back on to the back of the front group. Not too long after that, we hit the first gravel section and the pace picked up again. The group got spread out pretty quickly, and I soon found myself riding with Kristin Armstrong up a long gravel climb. About mid-way up, I couldn't keep the pace and fell off her wheel—kudos to her for being retired but still kicking ass! I then found myself in no-man's land for a bit but eventually came to the second aid station where I re-grouped with some people from the front group. From there, we cruised on the road for a bit before hitting some more gravel climbs. It was awesome riding with Kristin, Lance
Armstrong, and George Hincapie while it lasted. I was able to keep up on the descents, but fell back pretty quickly on the climbs. Some of the gravel was so deep and loose I swear I felt like I was getting nowhere on my skinny road tires. I soon found myself in no-man's land again but eventually caught up to a guy who I rode with all the way to the third aid station at the top of the KOM climb. At that point I was so dehydrated from the heat and distance between the second and third stations, that I had to tak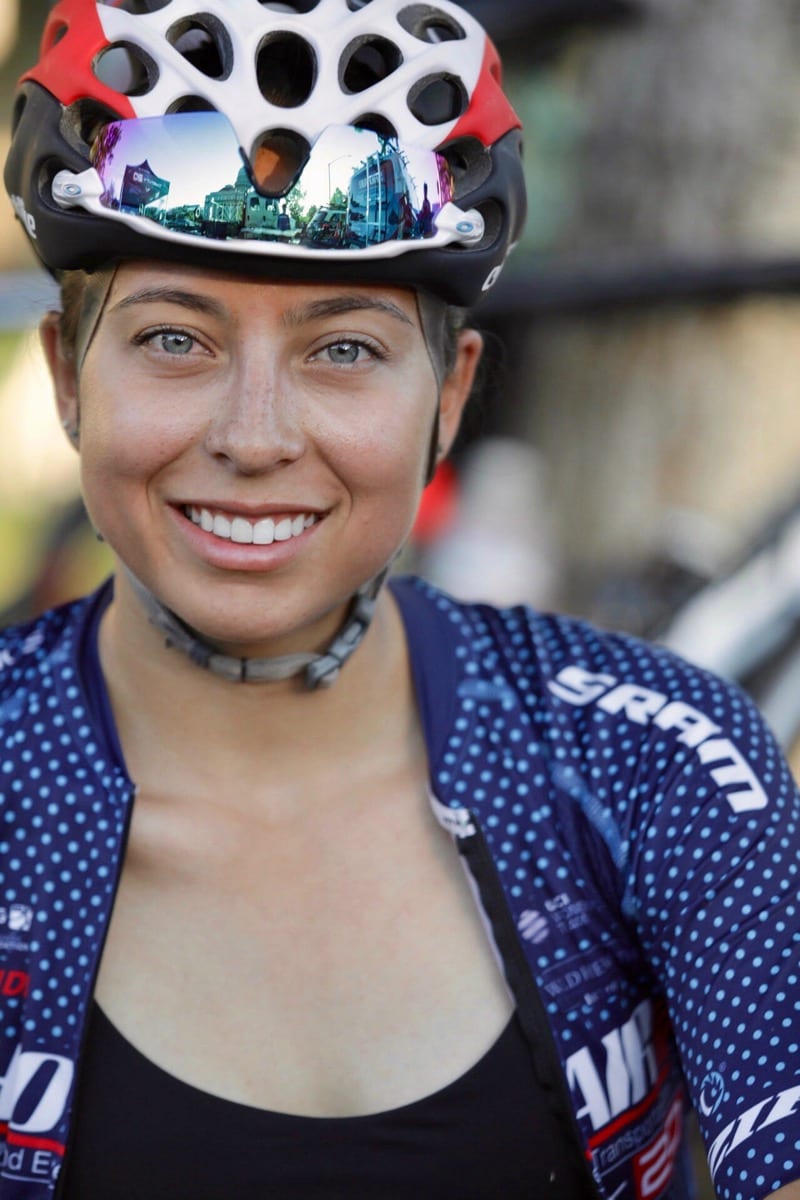 e a lengthy break to get some more food and fluids down. Thank goodness pickle snack cups were included among the many other snack items available at the station. I swear pickle juice never tasted so good! After replenishing myself for a good 5-10 minutes, I rode the rest of the way with a small group of guys who also were taking their time at the aid station. It was definitely fun chit-chatting and getting to work together with other people during that last segment of the route rather than suffering in no-man's land the rest of the way. We all rolled through the finish line together and I ended finishing 3rd in the women's 80 mile category! Overall it was an EPIC day and an amazing first gran fondo experience for me.
The gran fondo was the perfect way to end a great week in Boise. It was also an honor getting to represent the Challenged Athletes Foundation whose athletes raced in the time trial and criterium. The Challenged Athletes Foundation is an organization that gives individuals with physical challenges access to sports and an active lifestyle through adaptive sport grants, camps, clinics, and mentorship. Getting to meet these athletes, hang out with them, and hear all of their amazing stories was definitely the highlight of the week. We even had the honor of wearing their logo on our team kits for the twilight crit.
As always, huge thanks to Sho-Air Twenty20 for all the support and organizing an amazing week for us. Also, thank you to Nicola Cranmer (manager), Adrian Hedderman (mechanic), Barb Kreisle (photographer), Amber (soigneur), our hosts, and all the other amazing people that helped with our team throughout the week. We couldn't do what we do as bike racers without people like them!
Thanks for reading! – Shayna