Emporia, Kansas (6/5/21)
The biggest gravel event of the year consisted of 206 miles, over 11,000 ft of climbing, and countless highs and lows (physically and mentally). I don't think I'd ever prepped as much before a race as I had for this one. Looking back, it really is astounding how much planning goes into doing a 200+ mile event which included very specific strategies for equipment, fueling, and training. We even had organized team meetings throughout the year leading up to the race in order to share knowledge and plan with one another. Having never done this race before and still being fairly new in the gravel discipline, it's safe to say I was a bit nervous (but also excited) leading up to the event. However, knowing my team and I had done everything in our power to best prepare for the event definitely helped put my mind at ease.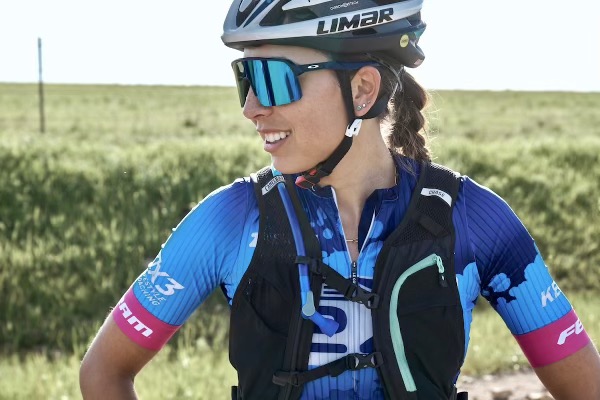 We arrived in Emporia, Kansas a few days before which gave us plenty of time to settle in and do any last minute preparations before the big day. Once race day came, I found myself feeling a mix of calm, excitement, and a bit of nerves. Since the men and women all started together, and there was a massive field of almost 1,000 racers, it was crucial to get to the start line early in order to get a good start position. We rolled out bright and early at 6 am (just in time to catch the beautiful sunrise), and the pace seemed pretty quick from the beginning despite the neutral roll-out for a little ways until we hit the gravel. I found myself in a decent position right off the bat, and managed to hold a spot in the front group until the pace really started to pick up at around mile 25. Then the group split and I found myself going super hard until I could settle in with a group which didn't take too long to happen.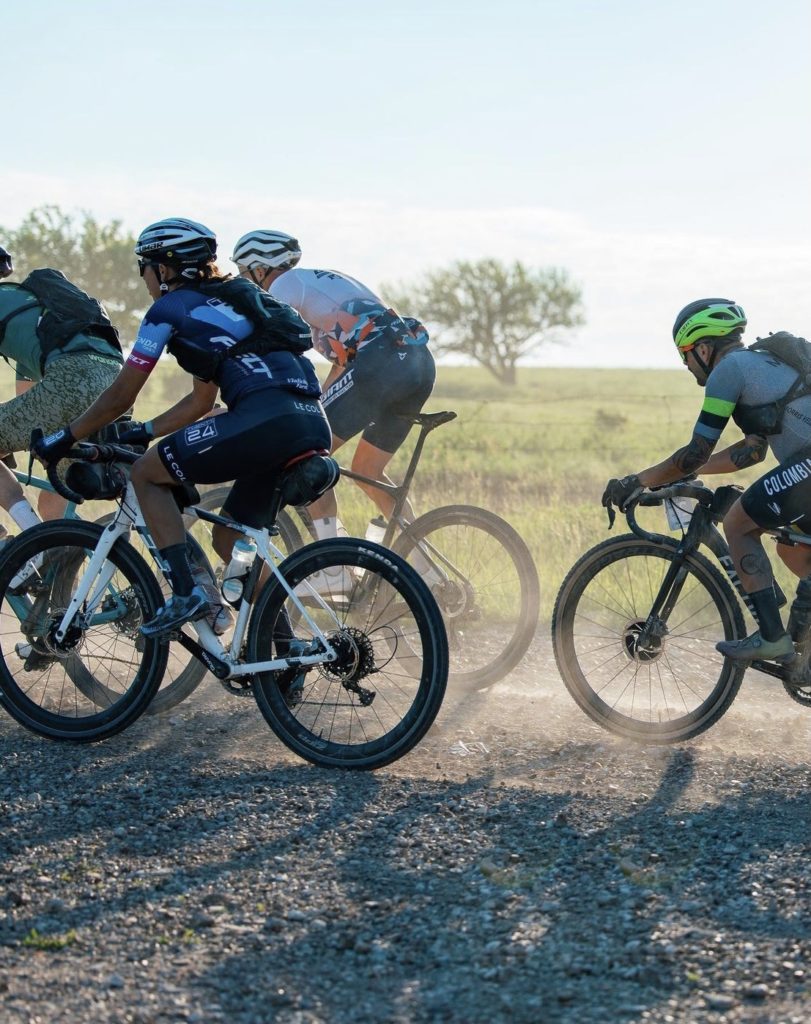 From then on, I would alternate riding in groups and riding solo for most of the way (including going back and forth with a few other women) until the middle portion of the race where I found a solid group of a few guys + Amity Rockwell who I worked with for a while until somewhere between the last water station and aid station when we all split apart. Going in to the last aid station, it had gotten to the point where my body hurt more than it ever had before. After the last aid station, in the last 50 miles, I found myself riding solo. The heavy head and crosswinds plus the fact that I had no one to work with or draft off of made for a brutal and excruciating last segment of the race. That last segment by far was the most challenging of the race, especially with the relentless rolling climbs. Sadly, I didn't eat quite as much as I should have going in to this final segment, which probably contributed to why I felt the way I did. I also went from 3rd to 5th place within the last 50 miles when I was passed by Emily Newsom soon after the last aid station and Whitney Allison within the last couple miles of the race.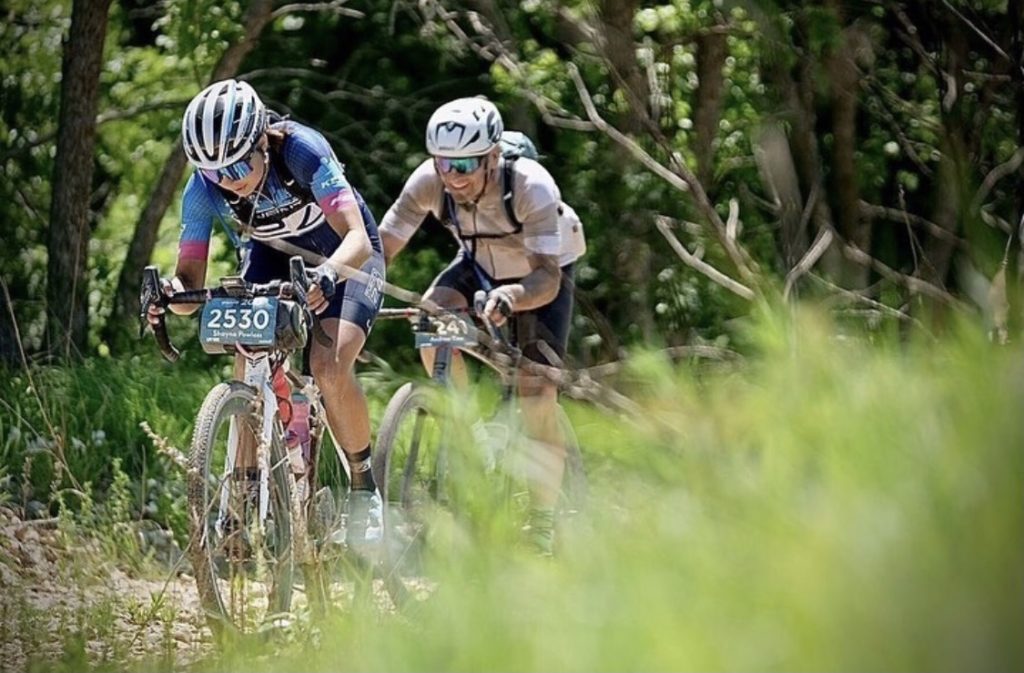 Despite the fact that I faded near the end, I'm still proud of the effort I put in during that long final stretch. I'm also proud of how well I fueled until the last part of the race. I made sure to eat something (which consisted of everything from Clif blocks, gels, bars, candy, sandwiches, and burgers) every 20-30 minutes and drank a full camelback + some of my bottles during each segment (3 camelbacks and 6ish bottles total).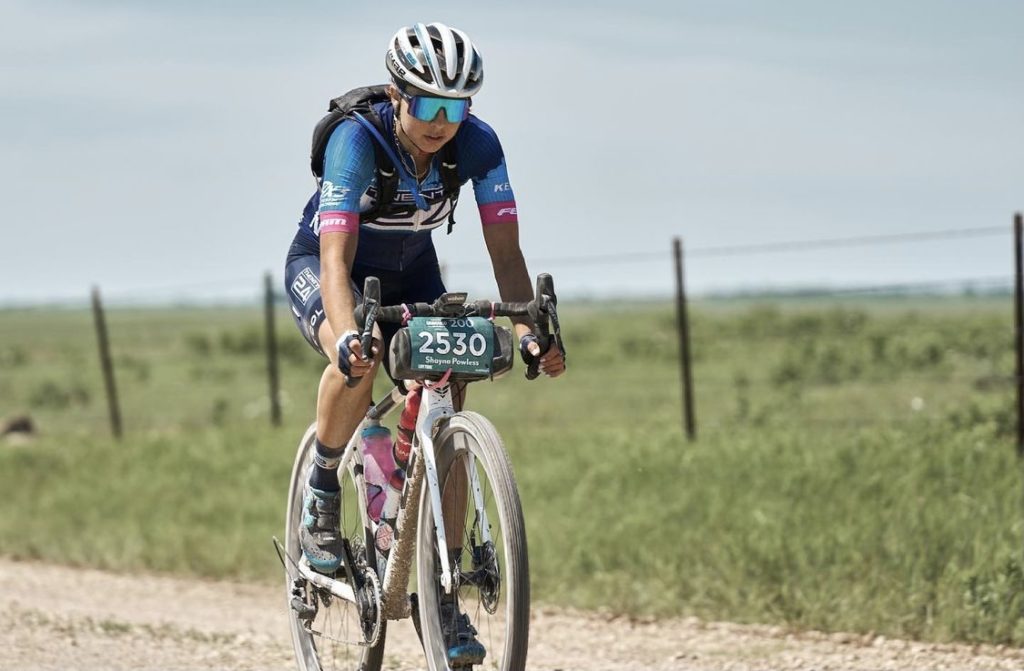 I finished in roughly 12.5 hours, managed to have a smooth ride except for a few minor chain mechanicals, and finished 5th in the end which I'm very stoked about. I'm honestly so grateful that I didn't get any other mechanicals or flats out there despite all the sharp flint rocks (shoutout to Kenda Tires). None of my teammates flatted either!
Many people have asked if I'll race Unbound again and I always say that I'd love to, despite all the pain and suffering I endured (I literally have never hurt more during or after a race before). With that said, I really do feel like I learned a lot the first time around and I know I can do even better next time with having that veteran experience.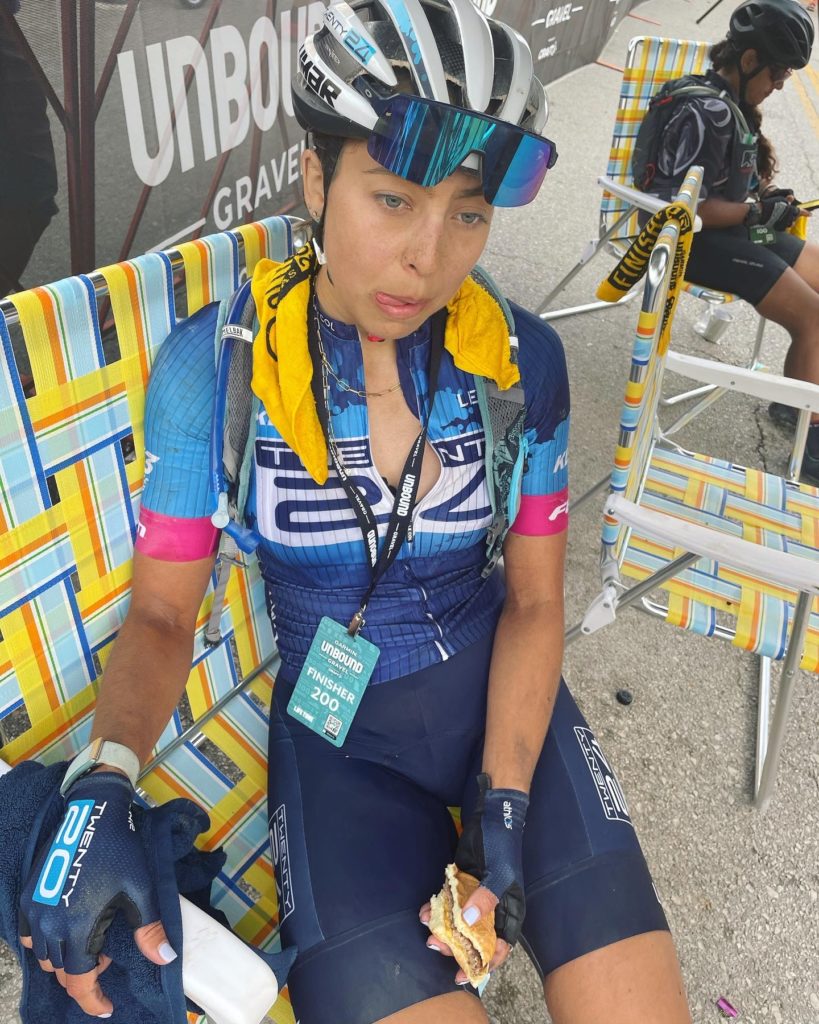 Overall, Unbound was by far the most challenging and rewarding day I've ever encountered on the bike. Never have I felt more proud of myself for finishing an event. That was some epic gravel.
Utmost respect to all those who finished, including the Team TWENTY24 devo riders who competed in the junior race! This race is seriously badass and I look forward to giving it another go next year.
Thank you Kristi Mohn for putting on such an incredible event and to Team TWENTY24, KX3 Lifestyle + Coaching, CoreFit Training + my parents for the amazing support. It really does take a village to make it happen.