Hello everyone! I'm officially back. I can't believe it's been over a year since my last blog post and last in-real-life race. Of course, due to COVID, the only racing I participated in last year (other than Valley of the Sun in February), was on Zwift. Despite the lack of IRL racing and events, a lot of exciting things have happened since early last year (both in the virtual racing world and in my personal life), and I thought it was about time I updated everyone.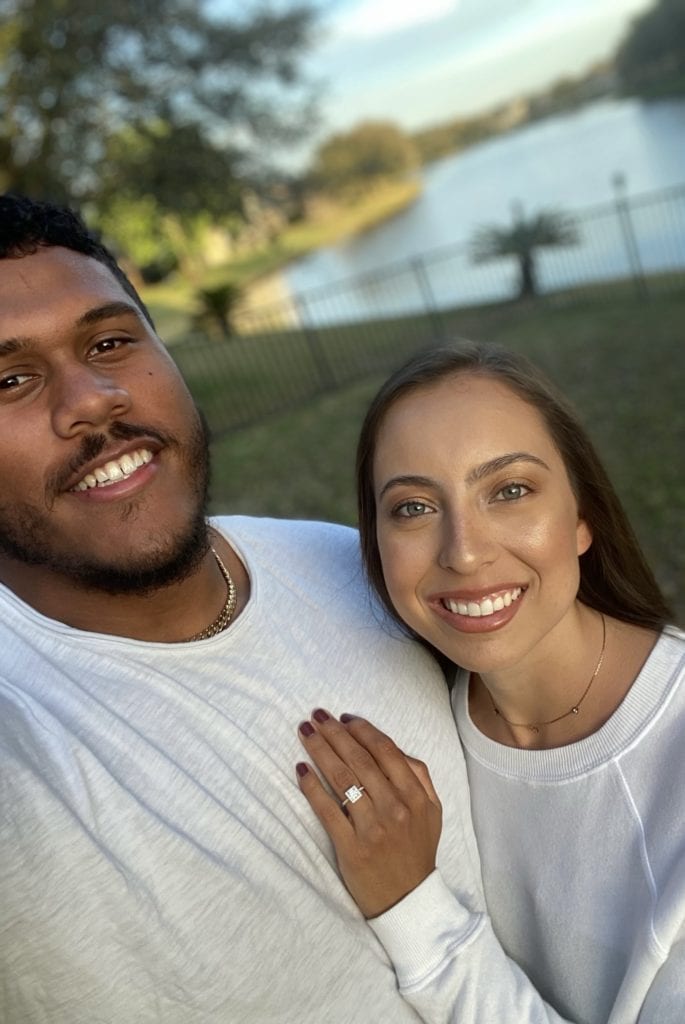 To start off, Eli and I got our first house together (big upgrade from apartment living), and just recently got engaged while on a weekend retreat to Fort Lauderdale! We've also been working on developing our Dreamcatcher Foundation as well as started to brainstorm ideas for our next camp which will hopefully be happening next summer as long as things are better with COVID. Another big thing that happened was me starting my own cycling coaching business called Powless Performance LLC. As a coach, there is nothing I love more than helping people reach their fitness goals, and since coaching is something I have a huge passion for and see myself doing for many years down the road, I figured creating my own official business was the way to go.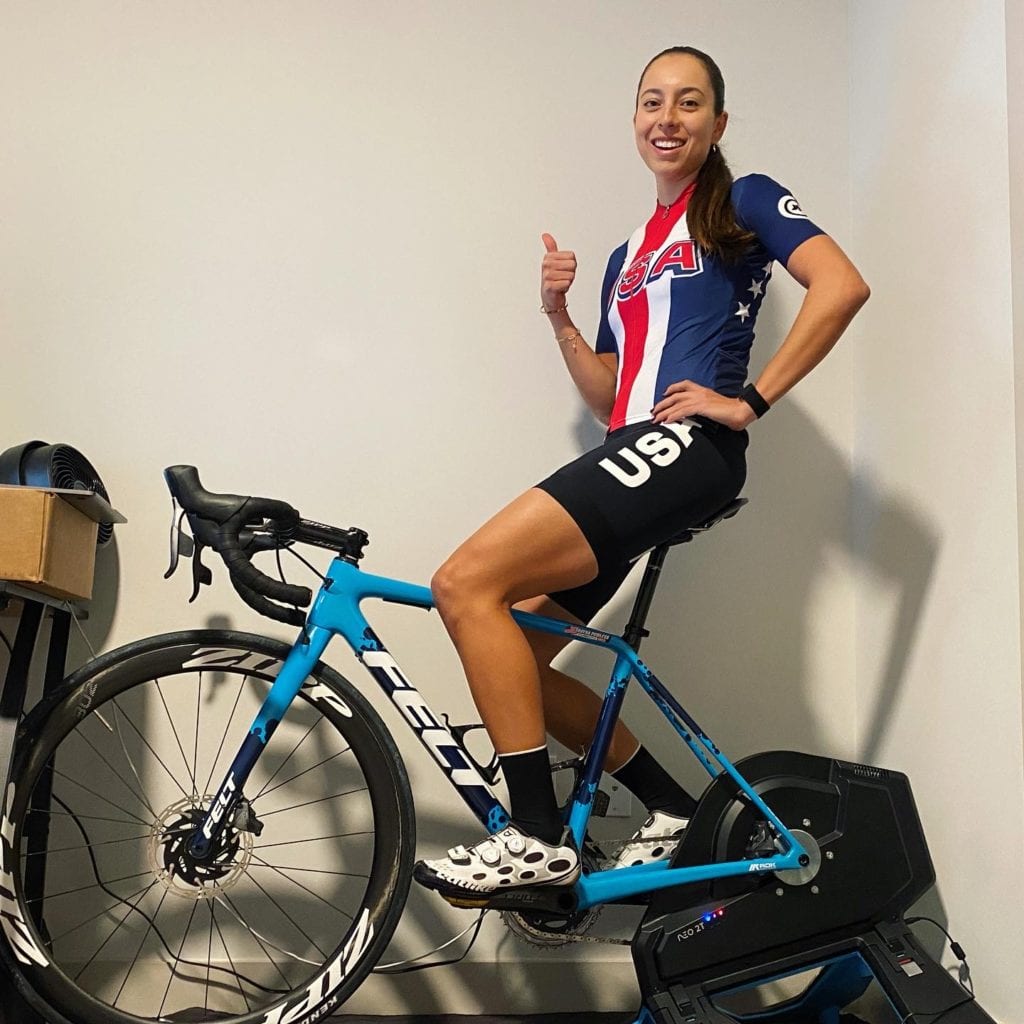 In terms of racing and training, some big highlights from last year include getting to compete in the first ever virtual Tour de France where our team (Twenty20) placed 2nd overall, racing as a team in the first ever Premier Racing League in which we placed 2nd overall, and getting the opportunity to represent the U.S. National team in the first ever Esports World Championships on Zwift. It was quite amazing having the opportunity to race with some big names in the cycling world in all of these events and to be able to have an equal racing platform in terms of opportunity, prize money, and coverage with the men's races. Ultimately, I'm so thankful for having Zwift throughout last year when there were little to no races in the real world. It not only helped me mentally, but physically as well in terms of pushing my mental and physical boundaries due to the intense nature of racing. Additionally, it was a great way for Twenty20 to continue racing together as a team amidst the lack of IRL races, as well as a fun way to grow closer with many bonding moments between all the racing, group rides, meet ups and discord.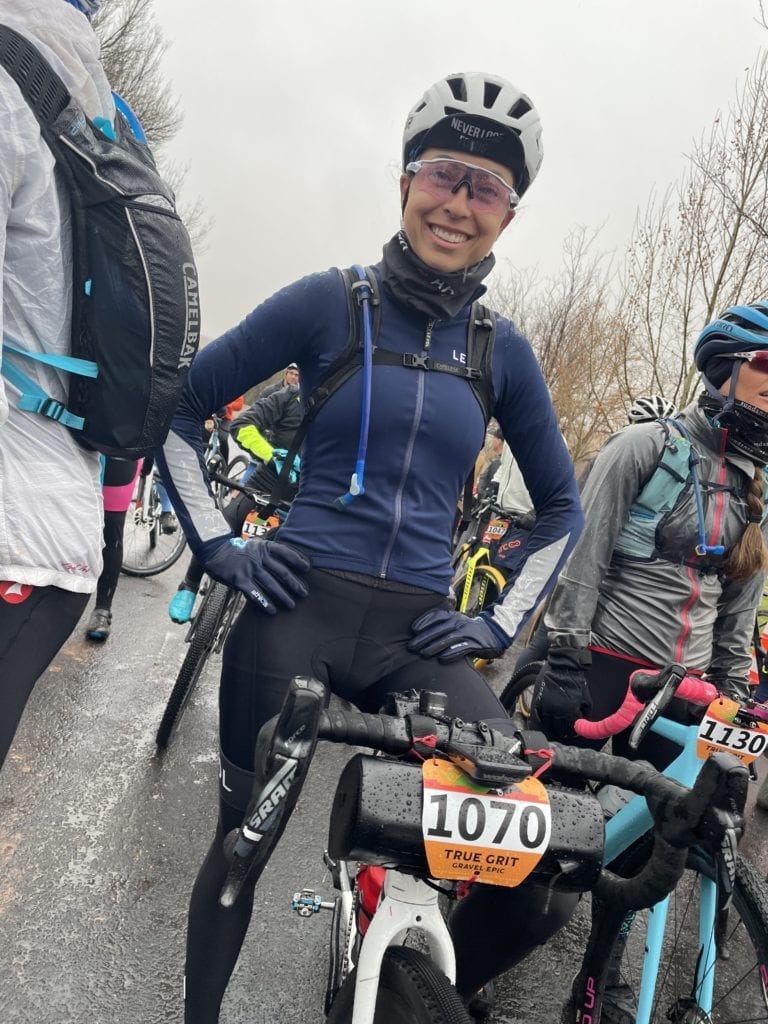 Now that I've gotten my past year's update out of the way, it's time to talk about my most recent race and first IRL race in over a year: the True Grit Gravel in St. George, Utah. The race consisted of 79.4 miles with 80% on dirt and gravel, and 20% on paved roads. Going in to the race, I couldn't have been more excited to be doing my first ever gravel event, as well as to finally be racing IRL again after over a year. Of course I had the typical pre-race jitters that naturally go along with the excitement, but as soon as we started, that all went away and it was full-on race mode. Before the race start, I knew the weather conditions were going to be tough, but once we really started to get going, I soon realized that the conditions were worse than I thought. With temperatures ranging from 26 to 35 degrees F, and rain and snow from the start until the last few miles from the finish, there were no points during the race where I didn't feel frozen. All 100+ racers started out together, so it made for a fast pace from the start (after the neutral). I tried my best to stay as close to the front as possible, but within just a few minutes after hitting the first dirt section, the entire field was strung out. From then on, I would occasionally find myself with one or two other riders, but the majority of the race I was pretty much in no man's land.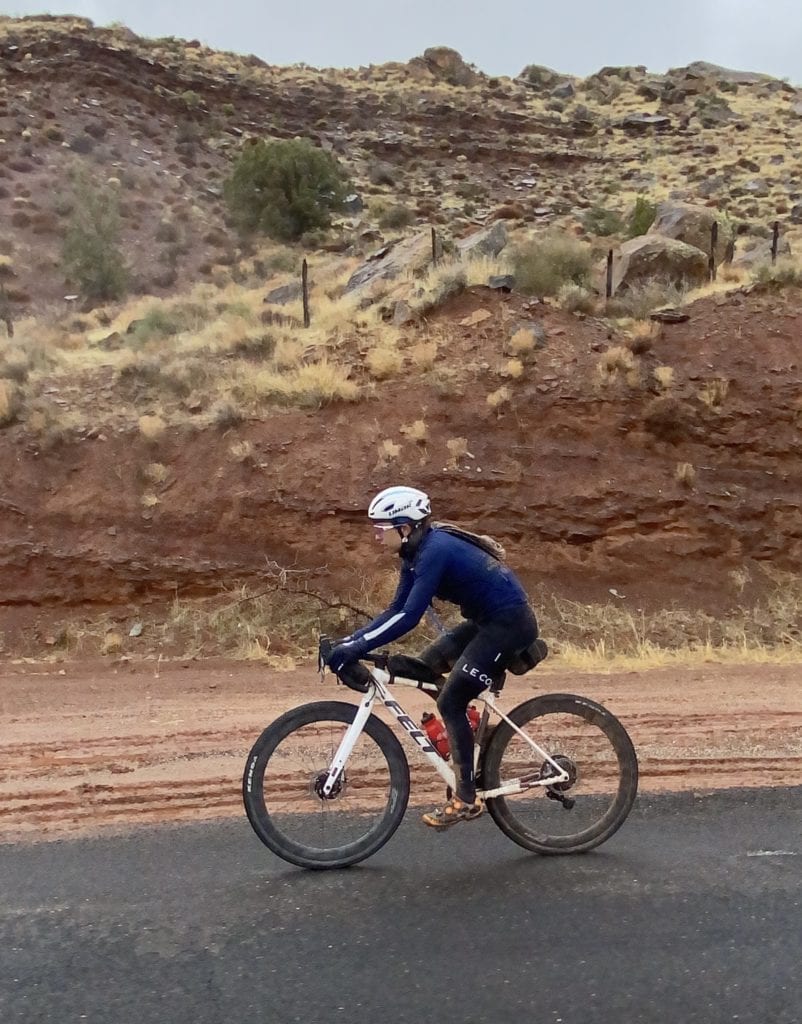 Thankfully I was able to find my rhythm early on and just focused on keeping that rhythm as well as continuously reminding myself to eat and drink. Since I got completely soaked within the first 8 miles of the race, I was so thankful to have our team manager, Nicola, at the 2nd aid station with dry clothes for me to change into. Had I not stopped and changed, I honestly think I would have been close to developing hypothermia due to being wet in temperatures below the 40s. The other brutal part about the cold was the fact that my hands were completely numb throughout the entirety of the race. This made it extremely hard to shift and brake, and there were multiple times where I almost flipped over the bars while descending because of how hard it was to break while going down the bumpy terrain. Thankfully, I was able to stay upright and by God's grace I never had any flats or other mechanicals. Had something happened to my bike, I doubt I would've been able to fix anything since my hands could barely move, so I'm extra thankful that all my equipment pulled through.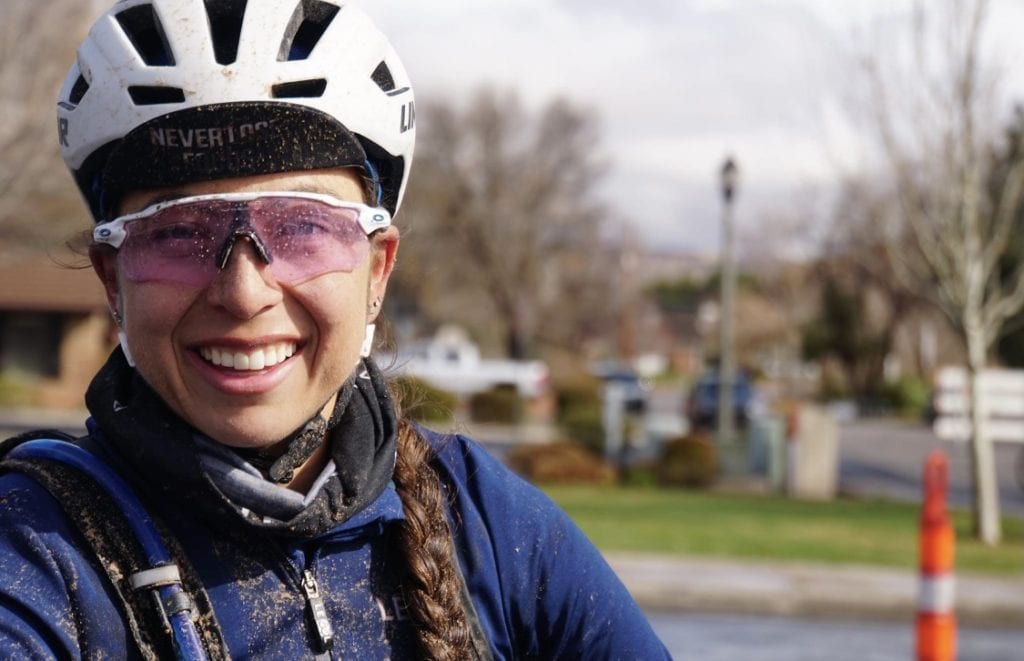 By the time I got to the finish, I was still numb everywhere but super thankful to have been able to push through until the end (despite almost quitting a couple times) and grab the overall women's win and 7th overall in the men's field! With the race being the longest time I've ever spent on the bike (6 hours, 4 minutes), most elevation gain I've ever done in one ride (8,400 ft), and the most brutal conditions I've ever ridden in, I can safely say this was the toughest but most rewarding day I've ever had on the bike. Not only did I manage to stay physically strong throughout the day, but I genuinely surprised myself with how I was mentally able push through despite all the crazy conditions. Only 27 people of the 100+ starters finished, and the amount of cars I saw out on the course picking up riders abandoning the race honestly made me tempted to stop and join them. However, I kept telling myself that I couldn't give up, especially with how far I'd already gone, and looking back, I'm so thankful I kept pressing on. Now, whenever I'm having a tough time on the bike, I'll think about this race and how despite all the hardships, I stayed strong and never gave up.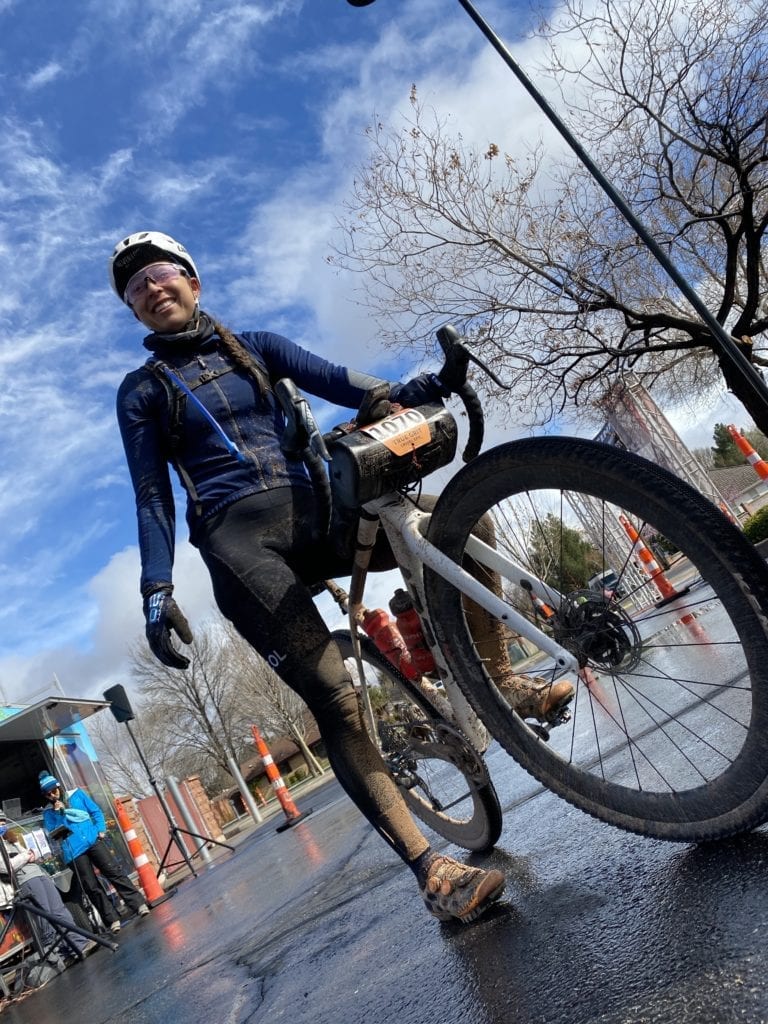 Huge thank you to GRO Races for hosting this well organized event. I really did enjoy the experience despite feeling miserable in the crazy conditions if that makes any sense. I would definitely love to race again next year (with hopefully better weather) for the chance to defend my title. I also need to thank our Team Twenty24 manager, Nicola, for the support throughout, including giving me some dry clothes to change into at the 2nd aid station (not usually allowed at self-supported gravel events, but was made an exception by the race organizers due to the extreme conditions). Thank you to my teammate Charlotte as well for the much needed moral support and post-race hot food and drink. Additionally, I can't forget to thank all our amazing team sponsors whose support makes racing possible. No doubt a huge part of my success at the True Grit had to do with my amazing and trustworthy equipment. My Felt Breed 30 gravel bike with SRAM Force mechanical components, Kenda Alluvium Pro tubeless tires, Zipp 303 wheels, Arundel bike bags, Senso TT Velo saddle, and Wahoo Element Roam computer worked flawlessly and made for smooth and fast riding throughout the rough conditions. My Le Col gear, Limar helmet, and Oakleys also served as essential assets out in the harsh elements keeping me warm, protected and looking pro. Lastly, big shout out and thank you to my coach, Kristin Armstrong (3x Olympic gold medalist and owner of KX3 Lifestyle + Coaching) for her constant guidance and support with my training. She's done wonders with my fitness development over the last three years and I'm honored to call her my coach.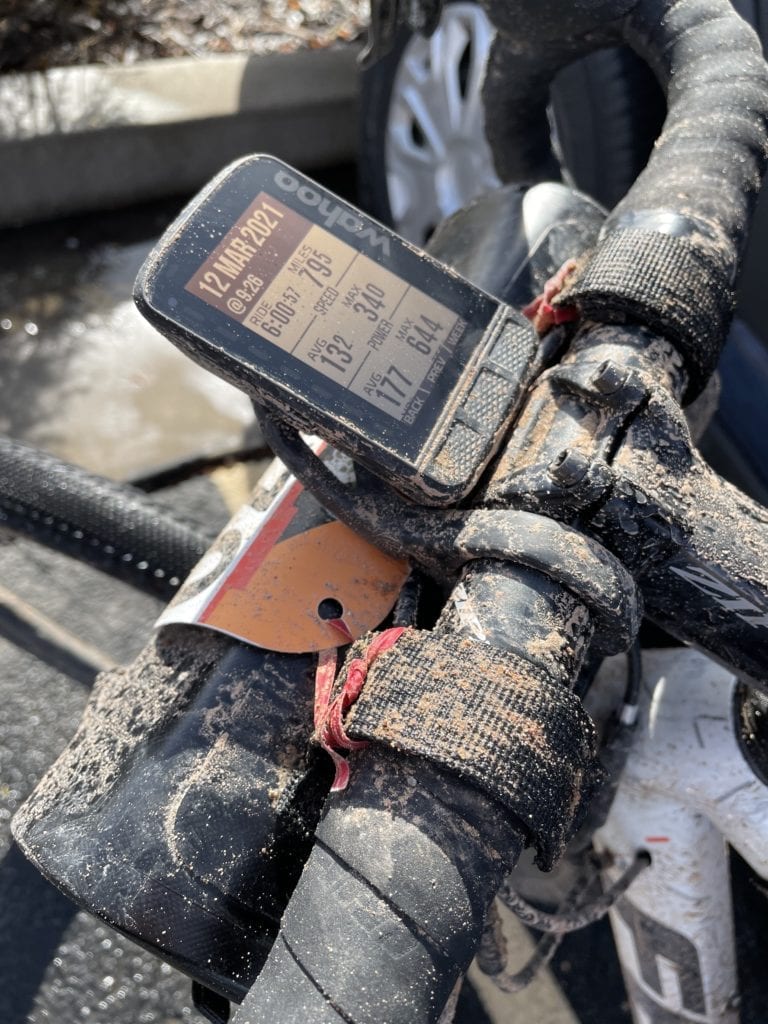 Stay tuned for my next gravel adventure in the near future! Some big races our team has planned this year include Unbound gravel in June and the Trans Rockies Gravel Royale in August. I definitely have a new-found love for the gravel discipline and I already can't wait to race again. Now it's time to relax a little bit before we begin our gravel team camp in Tucson, Arizona next week where we'll be getting in plenty of fun gravel adventure miles!