It's been a while since my last post so I thought it was appropriate to give an update on what's happened in the last couple of months!
Into the Lion's Den (10/30/21)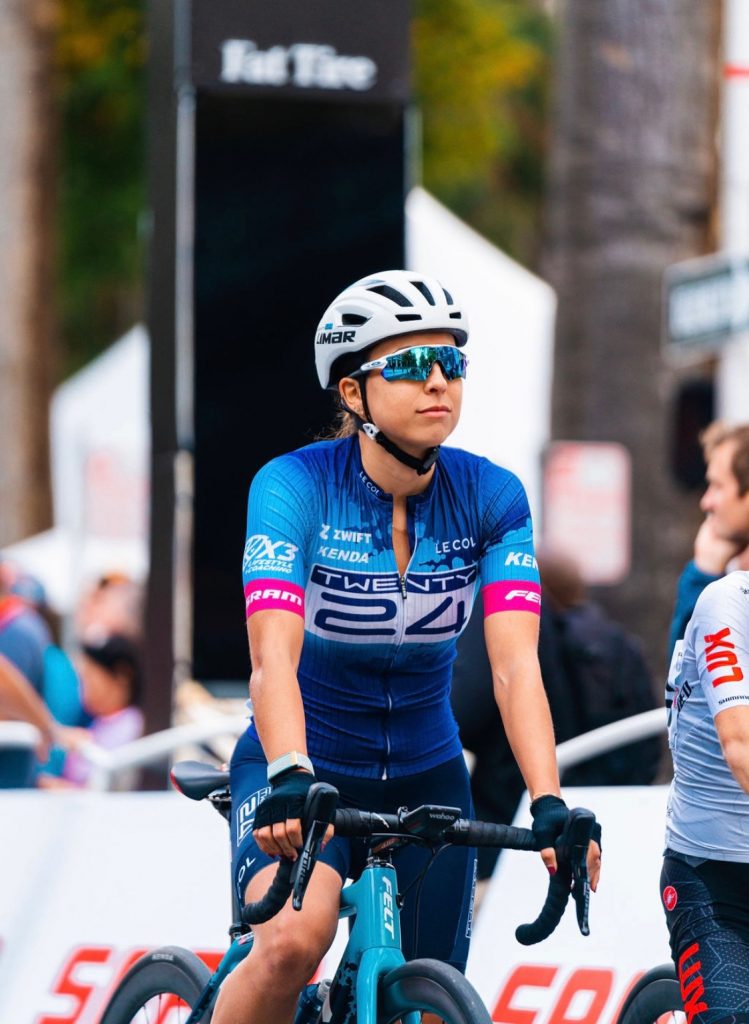 The inaugural Into the Lion's Den criterium in Sacramento, CA did not disappoint. The course featured lots of flat, four-corner laps around the capital building in the heart of downtown. The racing was fast, the crowds were incredible, and it was so special to finally race in the hometown again in front of friends and family. The last time I raced in Sac was for the 2017 Tour of California, so it had definitely been a while!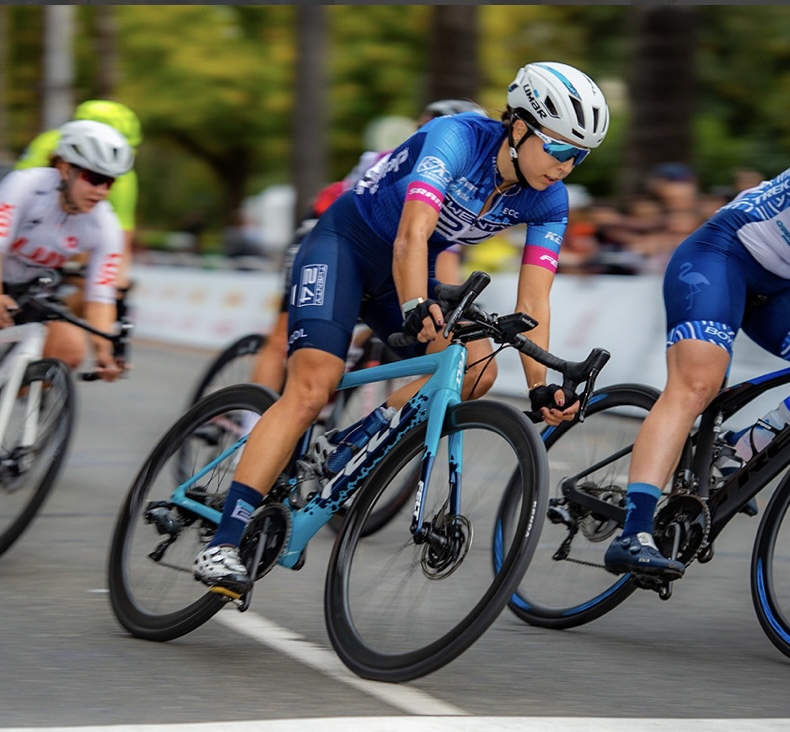 The race featured the largest prize purse in U.S. criterium history ($100,000) which made for some fast and exciting racing. From the gun, the pace was incredibly quick. There were constant attacks, especially from Team SD Worx, and very few moments where the pace slowed. The fact that there were some big primes throughout more than likely contributed to the constant high speed. Our tiny but mighty team of three riders did a great job with positioning and saving energy throughout the majority of the race, and were a part of the small group of finishers left at the end.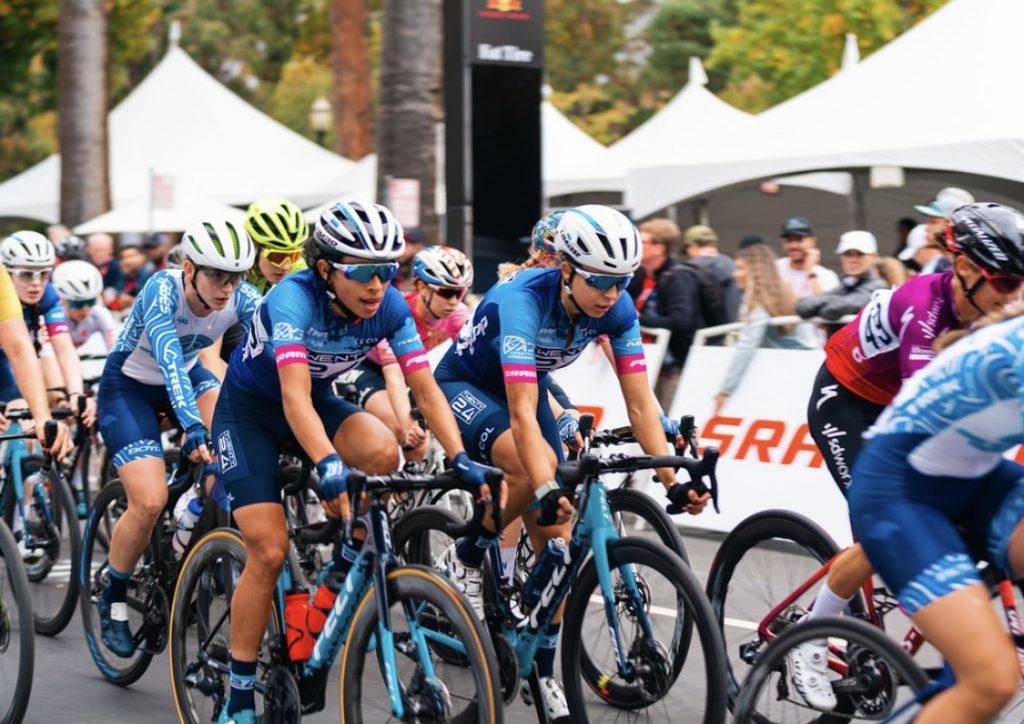 Overall I felt strong and motivated for the finish, but had some bad luck when I had to slam on the brakes coming out of the last corner to avoid a near-crash. From that point on, I was too far back in the group, but still gave it everything in the sprint and finish mid-pack. My teammate Emily managed to finish 9th (woo-hoo!) and Marlies finished in the same group we were both in. Ultimately, it was a blast racing with the best crit racers in the country and some of the best in the world. Though I would have liked to have finished higher up, I loved every second of the race and I couldn't think of a better way to finish off the IRL racing season. Getting to spend some quality time with family as part of the trip made the whole week extra special as well.
Shoutout to Legion of L.A., SRAM, and the Williams brothers for bringing this amazing event to life and for providing equal opportunity and payout for the men and women who participated. I can't wait to return to this race next year!
Zwift Premier League and Esports World Championships Pan Am Qualifiers (October-November)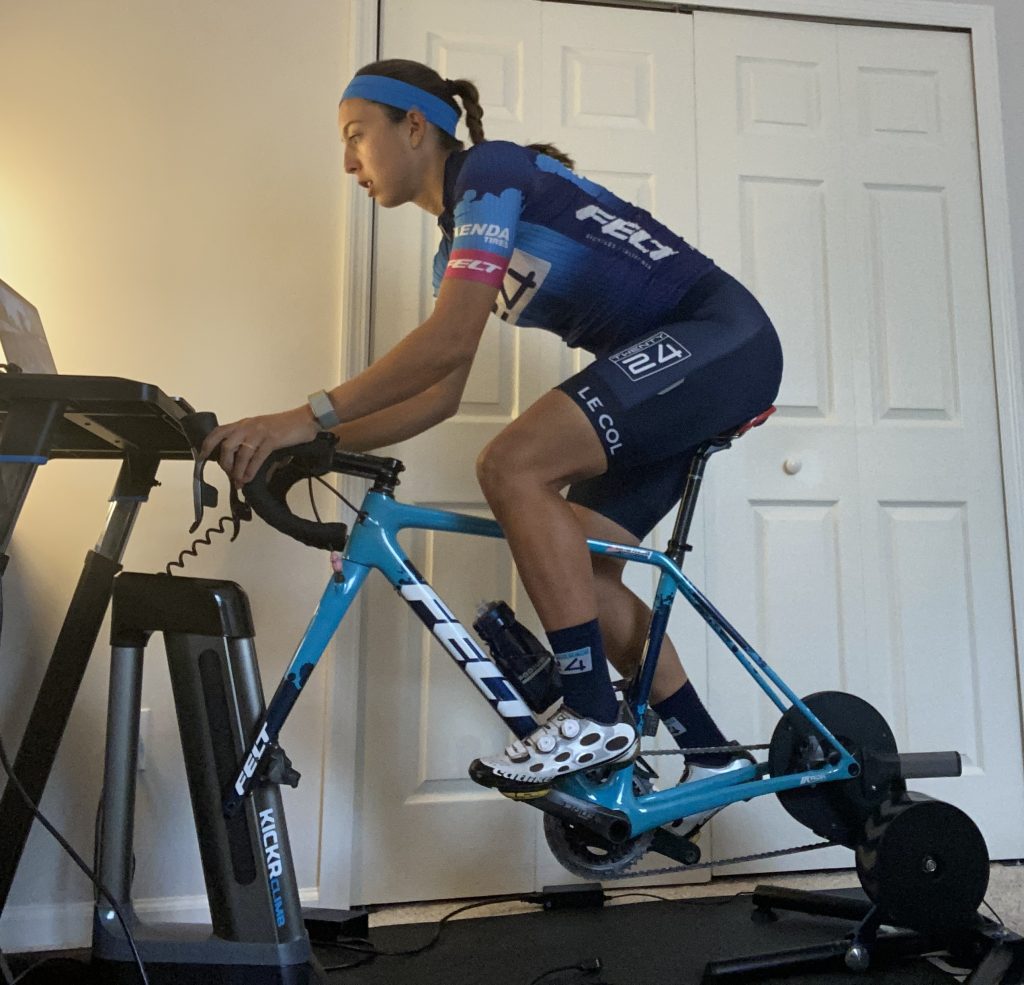 It felt (painfully) good to get back to racing virtually in the fourth season of the Zwift Premier League after a five month break following the previous season. The racing seems to be getting more competitive as time goes on and the first race back was definitely a bit of a shock to the system. As usual for virtual races, there was a reduced bunch sprint at the end. Since the finish was very flat and fast, I knew that it suited me well, and I was ecstatic to get a 4th place! I was also happy to come away with some sprint points. Other highlights from the season include a third place in race #2, third place in race #3, and lots of sprint + QOM + finish points. In the end, our team finished 4th overall and I couldn't be prouder of all the hard work my teammates put in to make that possible. Also, shoutout to my teammate Kristen for getting a well-deserved win in the final race of the series and to Josh Lipka for the constant advice and guidance for each and every race!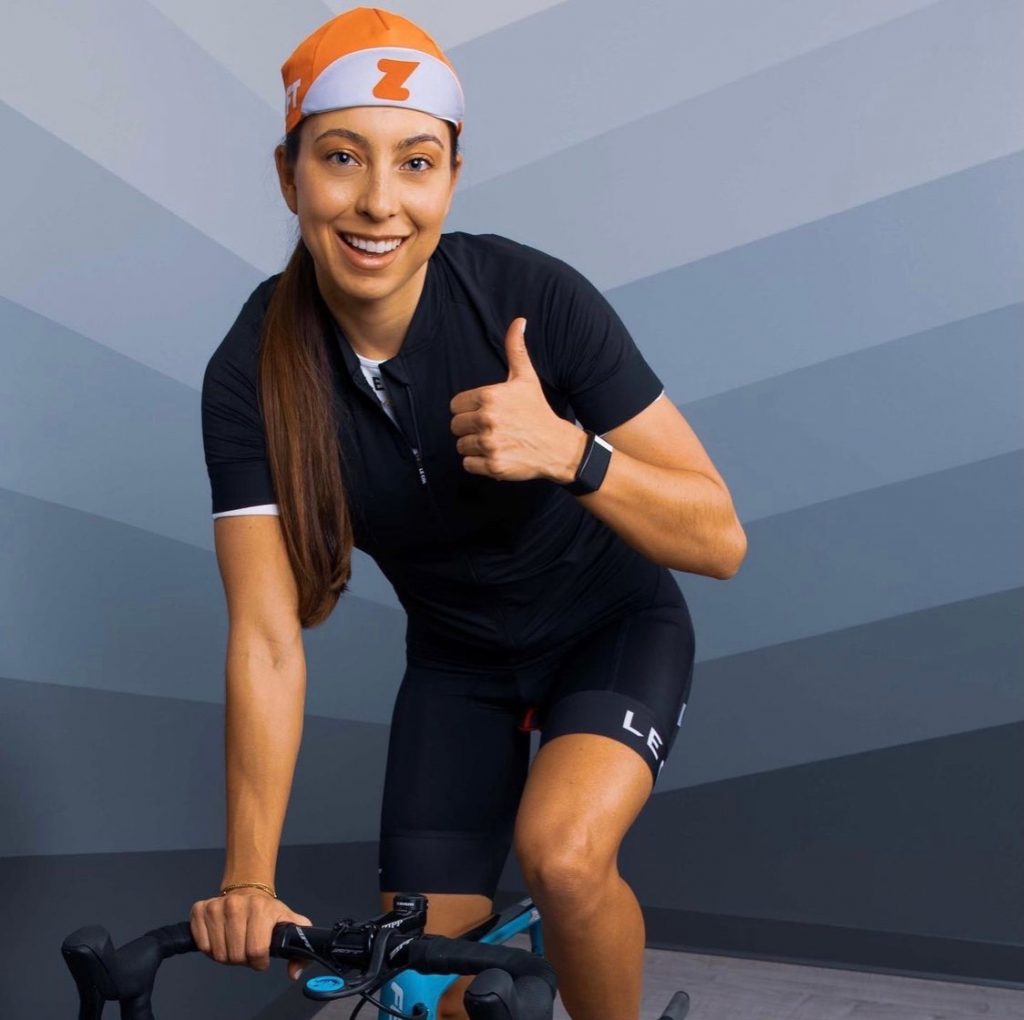 My final virtual race of the year was the Esports World Championships Continental qualifier in late November. The race consisted of two laps on the Watopia Figure 8 course with a super flat finish. Overall I felt strong but it took everything I had to stick with the front each time up the Hilly QOM (climbing is always the biggest challenge for me on Zwift). In end, I was able to sprint for the win and automatically qualify for Worlds! Words can't express how grateful and honored I feel to get another opportunity to represent the USA next February. Also, huge congrats to my teammate Kristen who finished 4th and qualified as well!
Track Camp (December)
It's always an honor getting to train at the Olympic Training Center in Colorado Springs. So when I got an invitation to attend another track talent ID camp, I couldn't pass up the opportunity. It had been over two years since I'd been on the track and it felt amazing to get back to it amongst an incredible group of ladies. I had been to a few camps in the past and fell in love with the track as a result. However, COVID put a damper on my hopes of doing more track in the last couple of years. The five days of camp, which included watt bike testing and lots of track sessions, went really well and I can confidently say that there will be more track opportunities soon. The future is certainly looking bright. Big thank you to USA Cycling for the wonderful opportunity!
End of Season Thoughts
2021 was an incredible year filled with countless highs and lows. I honestly can't be more grateful for all the accomplishments and hardships I experienced. I pushed myself more than ever, got multiple wins and podiums, and tried gravel racing for the first time—a discipline I've fallen in love with.
I'm also forever thankful to have been a part of Team TWENTY24 these past five years. I wouldn't be where I am today without the team's guidance, support and belief in me each step of the way. Thank you to Nicola Cranmer for her work in uplifting and empowering women in the sport of cycling.
Next year I'll be riding for Legion of L.A.—a team that is truly inspiring both on and off the bike, and one that I'm confident will be a great fit. I'll also be switching focus with some BIG goals in mind. Keep an eye out for more updates on that soon…. BRING ON 2022!!