DNA + Track Camps
(1/26/23-2/17/23)
Phew. It's safe to say that this has been my longest racing/training block to date with over seven weeks on the road and many different locations visited and team events taking place! The trip started off with a one-day DNA media camp at team headquarters in Salt Lake City, Utah. It was a great opportunity for myself and other new riders on the team to get to know each other, get set up with new equipment and get some photos. Due to the cold and snow, no riding took place but much fun was had, and the 24 hours we had flew by!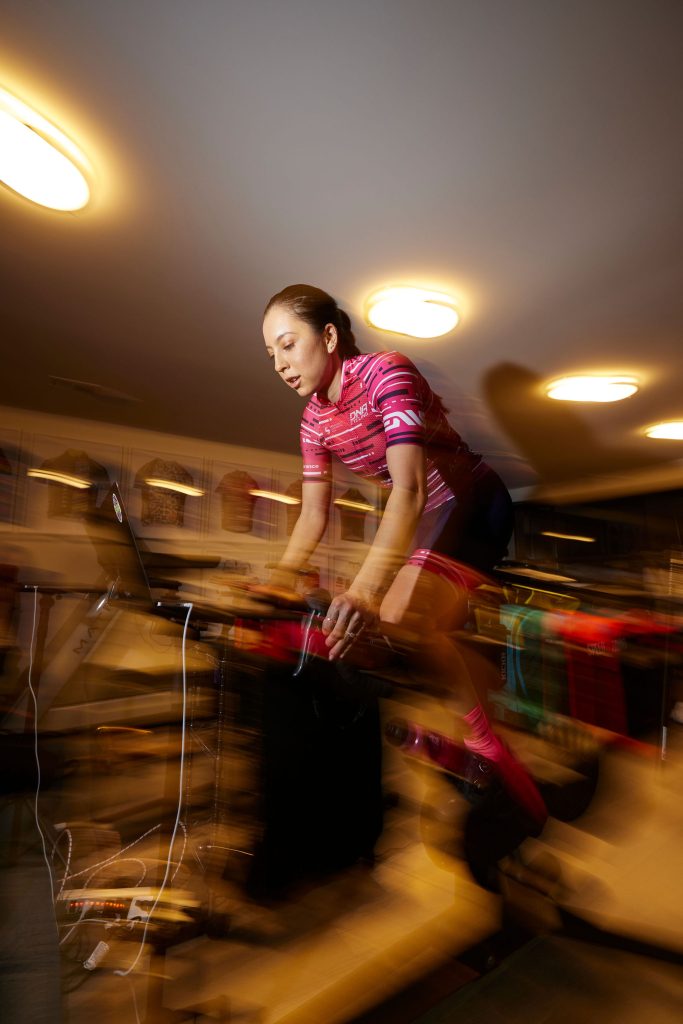 After SLC, I flew straight to Colorado Springs for our pre-Jakarta Nations Cup training camp at the Olympic Training Center. It was a small but amazing and talented group including two mountain bikers, a former teammate and a newer rider. The two weeks we spent at the OTC were filled with several track days (including double session days), and some fun road and group rides. One of the highlights was getting to go to the top of Pikes Peak (14,115 ft) on one of our rest days which I had never done before. Seeing all of the Springs down below and experiencing the breath taking wind and altitude at the top was quite a surreal experience. Another highlight included getting to experience the coldest weather ever with our first couple days in the Springs hitting a low of -5 degrees Fahrenheit!
At the end of our two weeks, I took a brief trip to Phoenix, AZ for a couple days to partake in a couple days of our DNA road camp. Late last summer I made the decision to sign with DNA who I am so excited to race with this year and whose schedule includes lots of road races, stage races and international racing (including blocks in Europe and Colombia). Upon arrival to AZ, it seemed that the winter weather followed me from Colorado to Arizona because the first day saw a temp of 39 degrees, rain and wind while out on our team ride. The first part of the ride was okay and we had a decent tempo pace line going until we got to our mock sprint start point, where the weather quickly went downhill. At that point, I think we were all just trying to survive and get to the finish line. Kudos to my teammate Holly who ended up going on an early solo break and stayed away to the finish, along with my teammate Sarah who won the field spring at the end! Afterwards, we rode steady for a little ways until the conditions became too unbearable and we all decided to hop in the team cars with the exception of a couple of teammates who bravely decided to venture on for the last 10 miles. The following day was much more bearable with warmer weather and sunny skies. There was plenty of chit chat and pace line work and throughout the day, and everyone was grateful for the much more enjoyable conditions. After day two, I sadly had to leave to go back to Colorado to fly out with the National team for Jakarta. I was sad to be leaving the team and not be able to join them for the Valley of the Sun, but I was ecstatic to see the girls' success over the weekend with Caro getting second place in the road race and Olivia getting a win in the criterium!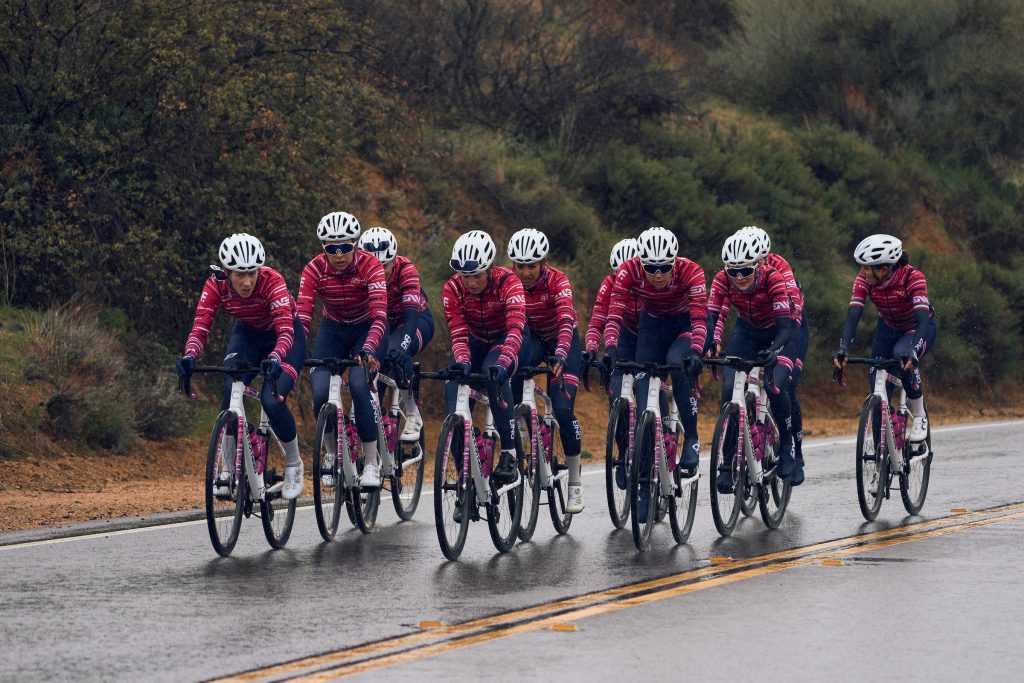 Jakarta Nations Cup
(2/24/23)
What a place. I had never been to Indonesia before, but it sure was an experience. The travel was an experience alone and it took about 36 hours of door to door travel to get from Colorado to Jakarta. The hot and humid weather reminded me quite a bit of what it's like at home in Florida during the summer. I had also never seen such an endless amount of scooters on the roads before, and such a relaxed feel to the chaos of traffic.
I won't delve too much into the food situation in Jakarta. However, I will say that the catered food at our hotel was subpar, so much so, that most of us started going to the world's largest Quiznos next door which offered much more in terms of safer food options. We also found a couple more places to eat which included an amazing little ramen shop that quite nearly made up for the bad hotel food experience. On a positive note, the people in Jakarta were extremely polite and friendly, and the track was amazing. Our team pursuit was comprised of Lily, Colleen, Bethany and I, in that starting order, and I think we did alright overall considering Lily was recovering from food poisoning, my stomach acting up, and Bethany not feeling her best. In the end, we managed to have a relatively smooth race and ended up riding a 4:24, finishing in 9th place. We were a little bit bummed to not qualify in the top 8 and move on to round 1, but were pleased at the same time with how we held it together.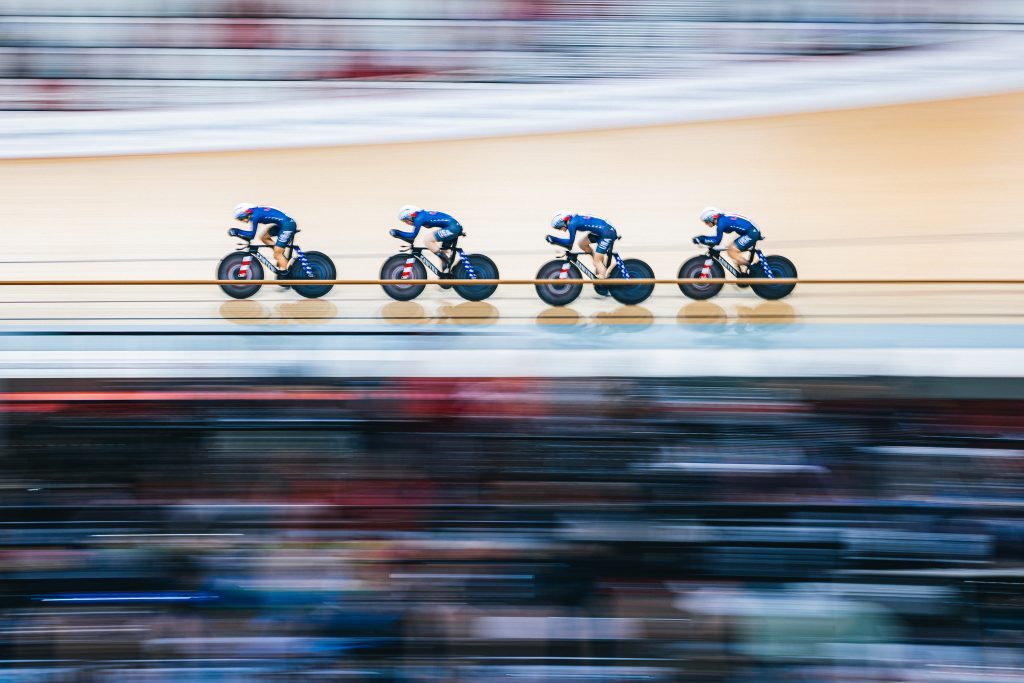 Mallorca
(2/27/23-3/10/23)
After racing concluded in Jakarta, we headed straight to the wonderland of Mallorca, an island in the mediterranean off the coast of Spain. It is honestly one of the most beautiful and serene places I have ever been. I had always heard people rave about how wonderful the riding is in Mallorca, and trust me, it definitely lived up to the hype. It truly was a cycling heaven with beautiful roads, scenery, and every kind of terrain imaginable. Our hotel, Finca Son Arnau, made our stay extra special, with beautiful surrounding views and amazing food everyday made by our wonderful hosts. I am so glad that we decided to spend our time in Mallorca in between the two Nations Cups. It was the perfect place to unwind after the crazy travel from Jakarta and get in a solid training block, while at the same time simplifying the travel to Cairo. We even got to do a few training sessions on the track in Palma to break up our endurance rides throughout our 10 days there which were great for keeping the legs sharp for Cairo. Overall, the riding highlights included getting to ride to the Cap de Formentor lighthouse on our first endurance day where the views were so beautiful, it almost didn't seem real. Overall, Mallorca is a place I will definitely need to re-visit someday, hopefully sooner rather than later.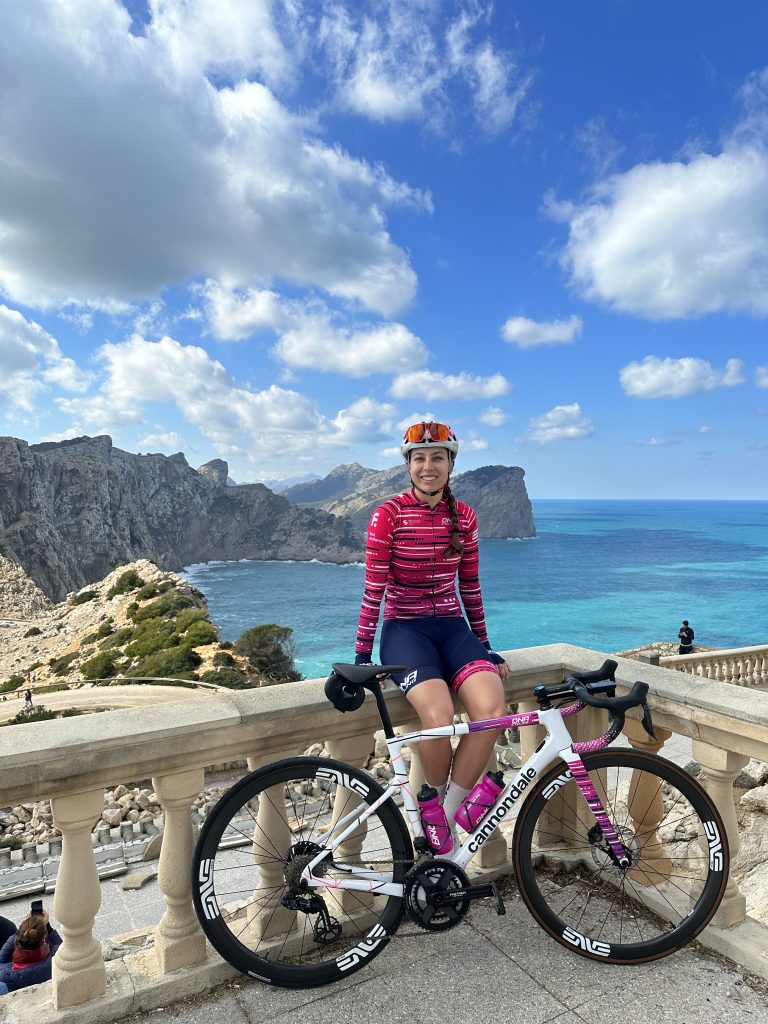 Cairo Nations Cup
(3/14/23-3/15/23)
I had always wanted to go to Egypt. Ever since I was a kid, I've been fascinated by Egyptian culture, so getting to see the pyramids and take a tomb tour was the experience of a lifetime that I'm grateful I was able to cross off the bucket list. We even got to ride camels for a couple minutes and get a whole slew of touristy photos that I will treasure for a lifetime. Thankfully we got to Cairo a few days ahead of racing, so we had the perfect amount of time to squeeze in our pyramid tour before the hectic racing schedule began.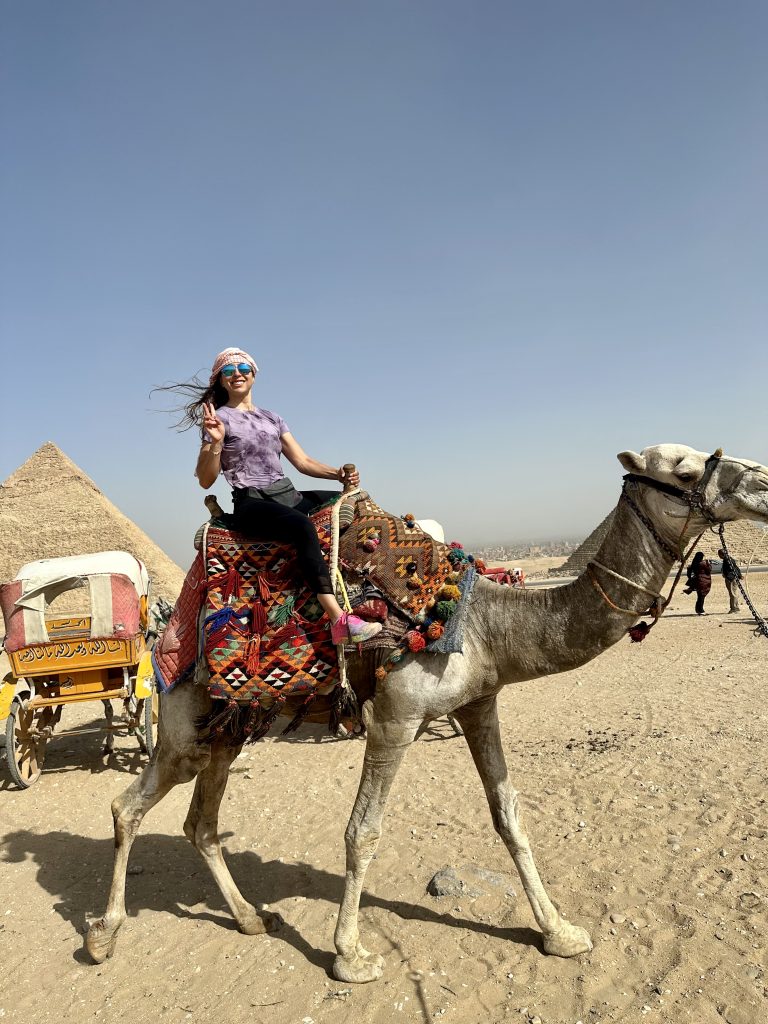 Our team pursuit was comprised of Megan, myself, Jennifer and Lily in that starting order for the qualifying round. I will admit, I was a bit nervous (aside from the normal pre-race nerves) going into the race due to our front disc wheels presenting a bit of an extra challenge on the windy outdoor track. The windy conditions made it feel like we were fighting the bikes to stay smooth on the line and there were a few times in training where I thought I was going to get completely knocked over. The wind was also hard to predict and we could never really tell when we were going to get hit by a big gust. Thankfully we were all able to stay upright during the race and have a relatively clean ride, finishing with a 4:32 time and qualifying onto round 1. It was Megan's first time starting and my first time starting in P2 which I was also a bit nervous about beforehand, but we managed to have a smooth start and I felt surprisingly well throughout the race and even had the legs to take three pulls!
Round 1 the following day didn't go as smoothly as qualifying. I felt fine during the race, until all of a sudden, I didn't. To put it bluntly, I just didn't have as good of legs as the previous day. I took one pull after starting in P4 and then when Jen was at the front right before I was supposed to take my second pull going into 3 laps to go, I exploded and started to lose her wheel. When the gap started forming, I yelled "steady" but not nearly quick or loud enough, which was my mistake. I then swung up to let Lily pull through from behind me but was unable to swing back down quick enough to get on her wheel, and we ended up finishing the race a bit gapped from each other. On the bright side, we finished 7th and ended up riding a 4:28, four seconds faster than our qualifying time! We also scored some valuable Olympic qualifying points.
After racing, it was finally time to go home to Florida for the first time in almost 5 months! The last time I'd been home was for a few days right after Track Worlds last year, so I was more than eager to get back to the homestead and reunite with Eli for a couple of weeks before hitting the road again for the next big block of racing.